Here's Your Horoscope For Today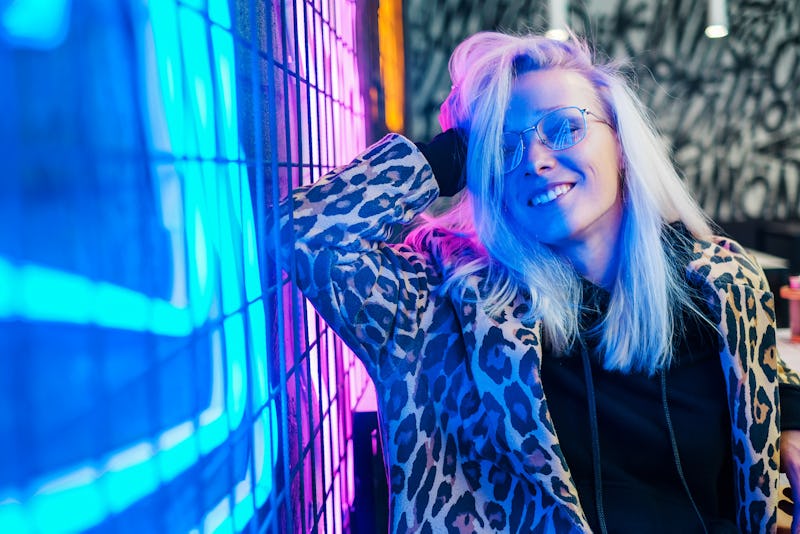 galinka_zhi/Fotolia
We're constantly fascinated by what our zodiac sign says about our lives, whether it's which signs are most compatible or how each sign handles conflict in relationships. That's why Bustle has enlisted Mecca Woods, a New York City-based astrologer of MyLifeCreated.com, to tell us all about how astrology is affecting our lives each day. Today's topic: your daily horoscope for November 2, 2018.
It's a productive kind of a day with the Moon in hardworking and detail-oriented Virgo. With the Moon in Virgo we should find ourselves in the mood to get organized and down to business, specifically when it comes to checking off the items on our to-do lists for the day. Though the day may start off a bit fuzzy thanks to the Moon squaring off with freedom-loving Mercury in Sagittarius, we should be able to get back on track later in the morning as the Moon teams up with no-nonsense Saturn in Capricorn. By the evening, the Virgo Moon meets up with the Sun in Scorpio, which can be helpful for beginning anything that requires discipline and focus or getting rid of junk that we don't need.
Read below to see what the stars mean for your sign today, and be sure to check out your November 2018 horoscope.
Aries (March 21 - April 1
Before you can go off and embark on something new, you need to fine-tune the projects or tasks that you're already working on. This is how you become the master of your domain. At the same time, when it comes to getting a plan off the ground, a practical approach is needed.
Taurus (April 20 - May 20)
Your mind could be heavy today, specifically around a love-related matter. Though obsessing over the issue won't bring you any closer to an answer. Instead, make some room in your schedule for something fun. Look to ways that you can affirm yourself today. You deserve.
Gemini (May 21 - June 20)
There could be some sort of miscommunication between you and your partner or someone close to you. However, things can be smoothed out with a heart-to-heart conversation. On another note, it's time to get your home or office space cleaned up and organized.
Cancer (June 21 - July 22)
You may have lots on your plate today. Though things could get easily overwhelming without a solid plan of action. At the same time, know that you don't have to do everything alone. Asking for help or support could be the thing that saves you time and trouble. Make room for fun.
Leo (July 23 - Aug. 22)
You may be in the mood to splurge on something you want today but you may need to be a bit more practical with how you manage your cash. Look to ways that you can better save money or improve your financial stability. When it comes to romance, be discerning.
Virgo (Aug. 23 - Sept. 22)
Don't let the past or self-doubt get in the way today. Keep in mind just how special and capable you are. If you need a pep talk, a friend or sibling could come to the rescue. Also be mindful of the information and vibes that you absorb from others. Believe in you.
Libra (Sept. 23 - Oct. 22)
There may be something or someone that you may not be seeing clearly today and you may need to wait on more facts before making any decisions. At best, your intuition is on 100 now, so take some time to quiet your mind and delve inward. Answers will come.
Scorpio (Oct. 23 - Nov. 21)
It may seem like something you've been hoping or wishing for isn't coming together and it could be due to a financial matter. On a different note, the issue could be a matter of your own self-worth. A more practical plan may be needed but know you are worth the effort.
Sagittarius (Nov. 22 - Dec. 21)
You may be too worried about what others may be thinking of you. Know that the only person's opinion of you that matters is your own. In terms of your career, you could manifest a financial opportunity, but to take advantage of it, you'll have to know your worth.
Capricorn (Dec. 22 - Jan. 19)
You may be in the mood to pursue something that you've been envisioning — a dream you want to make real. However, some fears may be getting in the way of you taking action. Don't underestimate yourself, Capricorn. Look at your track record. You've got this.
Aquarius (Jan. 20 - Feb. 18)
Is someone demanding more of you than you can afford to give? If so, don't feel guilty about setting boundaries today. You might even feel yourself feeling withdrawn and that's OK too. Meanwhile, when it comes to fulfilling a goal, it's time to reach down deep and push through.
Pisces (Feb. 19 - March 20)
You get by with some support from a close friend or your partner today when it comes to realizing a goal or dream. Be open to receiving the feedback or constructive criticism that you need. On another note, someone could need your assistance. It's a win-win.