Here's Your Daily Horoscope For Today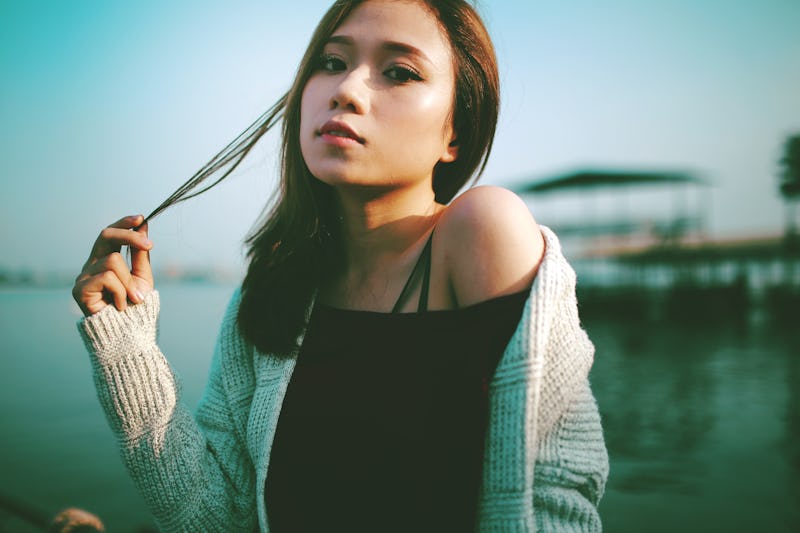 Larm Rmah/Unsplash
We're constantly fascinated by what our zodiac sign says about our lives, whether it's which signs are most compatible or how each sign handles conflict in relationships. That's why Bustle has enlisted Mecca Woods, a New York City-based astrologer of MyLifeCreated.com, to tell us all about how astrology is affecting our lives each day. Today's topic: your daily horoscope for Sept. 27, 2017.
After a fairly energetic start to the day (thanks to the Moon in optimistic Sagittarius), the Moon shifts into serious and hardworking Capricorn by mid-day. Under a Capricorn Moon we should find ourselves in the mood to tackle our responsibilities and get down to business. By the evening, Mercury in detailed oriented Virgo opposes Chiron (the wounded healer) in Pisces, and we're called to be mindful of the way in which we communicate as there's a risk of inadvertently hurting someone with our words or taking something said too personally. Towards the end of the night, the Capricorn Moon squares off with the Libra Sun which may not have us feeling as confident about something or someone as we should be.
Read below to see what today's stars mean for your sign.
And remember to tune into Bustle's weekly horoscopes video live on Facebook every other Monday at 5 p.m. EST for a rundown of your weekly horoscope.
Aries (March 21 - April 19)
You may be in your feelings today when it comes to your career and what you feel you should have accomplished by now. Though before you spend too much time being overly critical of yourself, it's important to give yourself some credit where it's due. Be mindful of keeping company with naysayers.
Taurus (April 20 - May 20)
Are you spreading yourself too thin when it comes to the myriad of things you're involved with right now? While you may be in a place where you're rediscovering your purpose, it's important not to let too many distractions or things you're just really not into drain your time, energy, or enthusiasm.
Gemini (May 21 - June 20)
Is someone demanding more of your time and energy than you can afford to give (or should give) right now? It's important that you don't overextend yourself trying to keep everyone happy and putting the needs of others before yours. Find some time today to take care of you. You're worth that much.
Cancer (June 21 - July 22)
You and your partner (or someone close to you) may not be on the same page today, which could have you in an arguing mood. Though you may want to argue your point, it may be helpful to remain objective instead of fiercely defending a need to be right. This is a teaching moment for you both.
Leo (July 23 - Aug. 22)
Your well-being and self-care come into focus today as you're encouraged to make sure you have enough rest and the right kind of fuel to keep you going. Meanwhile, when it comes to the ideas and opinions of others, it's OK if you don't share the same viewpoint or values. You've got your own mind anyway.
Virgo (Aug. 23 - Sept. 22)
You may be ready to fall head over heels for someone or just simply in the mood for a little romance. But you could be feeling like you'll never get what you want when it comes to love, leading you to believe that you shouldn't bother. It may be time for you to re-frame your thinking about relationships.
Libra (Sept. 23 - Oct. 22)
A family member (perhaps your mother?) could call on your help and support today, which could have you in your feels. Though as harmless as the request may seem, it could bring up some old, uncomfortable feelings for you. However, refusing to address those feelings could just make things worse.
Scorpio (Oct. 23 - Nov. 21)
You may have to be extra careful with the words and messages that you absorb from others today, especially when it comes to social media. You don't need to entertain everyone's point of view. Meanwhile, in a world this big, you have to remind yourself that it's more than OK for you to take up space.
Sagittarius (Nov. 22 - Dec. 21)
You may be wondering if you can truly count on the people in your life or if you still fit in with a certain group of friends. Before you start entertaining the idea that you're unloved or just 'too much' for some people, recognize it's necessary for you to be selective about who you allow into your sphere.
Capricorn (Dec. 22 - Jan. 19)
Sometimes parents and people in our lives are well-meaning, but there's times when we have to take their comments, advice, or suggestions with a grain of salt. You may need to be reminded of this today. Recognize that when all is said and done, you're the final authority on your life. Trust yourself.
Aquarius (Jan. 20 - Feb. 18)
You may be invested in a dream that seems more impossible as the day wears on, but it's important for you to discern how much of that is rooted in fear of not getting what you want and how much of that improbability is fact. Trust that your desires will be met. Don't count yourself out of the game yet.
Pisces (Feb. 19 - March 20)
You may be craving the company or support of a friend but is this friend really a friend to you? While you usually like to give people the benefit of the doubt, you can sometimes ignore some glaring red flags about others. Don't feel like you have to diminish yourself or your needs for the sake of someone else.