Your Favorite Backstreet Boys Song Was Actually Based On A Fart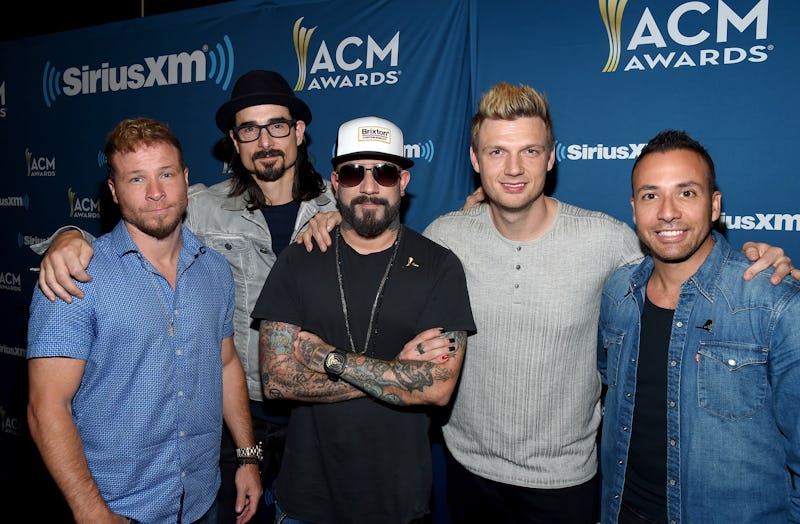 Matt Winkelmeyer/Getty Images Entertainment/Getty Images
There's nothing better than a little oral history lesson, especially when it comes to the stories behind some of your favorite songs from decades past. Speaking of which, remember your favorite song by the Backstreet Boys, "The Call"? Well here's a little history that'll probably cause you to keel over in laughter: "The Call" was based on a fart.
No, seriously. During an interview with Billboard, the '90s boy band was set to give an oral history lesson about a few songs from their self-titled album, when member AJ McLean veered a little off-topic and dropped an unexpected gem about "The Call" from 2000's Black and Blue. He said:
"So when we were in the studio with Max making the song 'The Call,' Howie [Dorough] was in the booth and we were doing that vocal break down, 'dun dun dun, dun dun dun dun.' Max gave Howie his harmony, and I think he was just putting so much air into the vocal that as he was singing, he went 'dun, dun' and he farted – but he farted not only on the beat, but in key. So Max tweaked it and made it sound like one of his patented bass sounds, and it stayed on the record."
Aside from the subject matter, which is about getting caught cheating on a significant other, that back beat is easily the most intense part of the song, so it's equally shocking and hilarious to learn that there's such a humorous (and probably embarrassing for Howie) story behind it.
And, of course, his little accident obviously didn't affect how well the song performed, considering that it's probably one of the most popular Backstreet Boys songs to date. Gas or no gas, "The Call" probably still would have been just as much of a hit.