12 Songs To Make The Best Valentine's Day Sex Playlist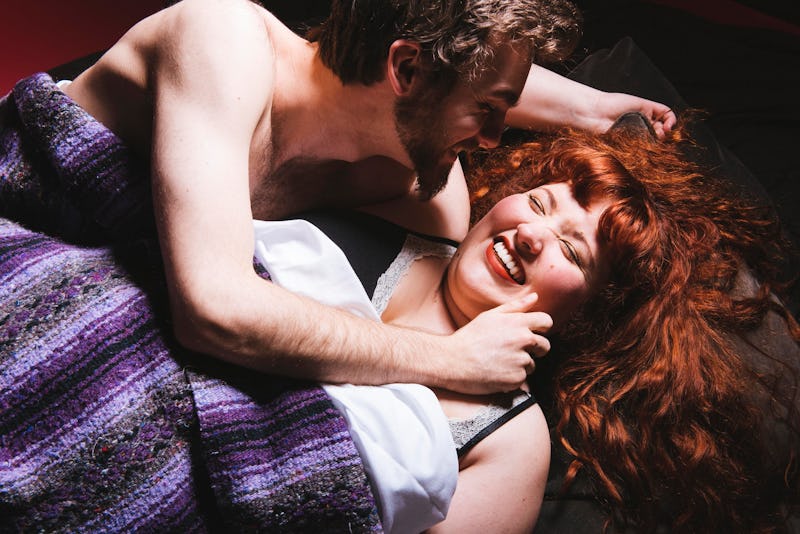 BDG Media, Inc.
Forget oysters and chocolate, music is the ultimate aphrodisiac. And since Valentine's Day is the only holiday that celebrates pleasures of the flesh, it's the perfect time to create a Valentine's Day sex playlist you can get off to year round.
Whether synth pop, black metal, or hip hop gets you hot, study after study has shown how music can impact your physical and mental state. Listening to music inspires the release of dopamine, serotonin and endorphins, all while lowering cortisol levels. Surgical patients heal more quickly after listening to music, and music positively impacts cognitive functioning, too. But the most ~partwarming~ power music has is its ability to amplify your libido and help you physically go the distance, which can really come in handy if you're preparing for a marathon session. Pair these benefits with lyrics that conjure up sensual scenes of makeouts, hookups and kinky rendezvous, and it's easy to see how a sonic bump and grind can help you savor the sensation of skin on skin.
That said, figuring out what tracks to put on your sex playlist is no easy feat. Every person prefers a different aural palette for their sexing, but here are 12 songs from diverse genres that can spice up your V-Day sex whether you're partnered or flying solo with your favorite vibe.