An Astrologer Tell Us What's In Store For Your Love Life On Valentine's Day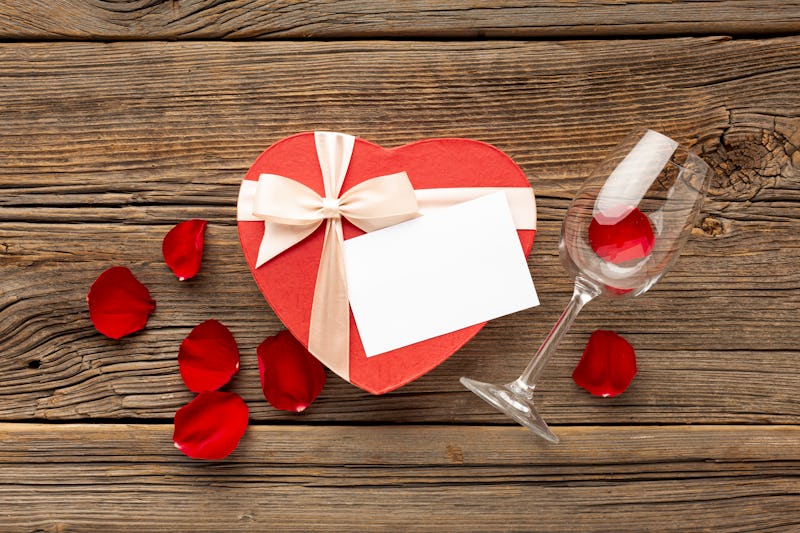 Rahmat Eka Sugiarto / EyeEm/EyeEm/Getty Images
Whether you're looking forward to a romantic night out with your partner or a fun date with someone new, there's something in store for everyone's love life on Valentine's Day. And based off what's happening in the sky at this time, astrologers say your zodiac sign can reveal exactly what you have to look forward to in your love life on Feb. 14, 2020.
Due to the timing of Valentine's Day, which falls during Mercury Retroshade, and right after a rare planetary conjunction, we can expect some interesting vibes. "This year, Valentine's Day occurs a month after the intense exact conjunction between Pluto and Saturn in Capricorn, and during the shadow period right before Mercury goes retrograde in Pisces on Feb. 16," Adama Sesay, professional astrologer and founder of LilithAstrology.com, tells Bustle.
While this energy can cause many of us to reevaluate relationships that are no longer working, it can also strengthen the relationships we already have. "Authenticity, growth, and leaving behind what is stagnant and old is a huge theme around this time due to this cosmic energy," Sesay says.
Here's what you can look forward to in your love life this Valentine's Day, according to Sesay.