These '80s Fashion Trends Need To Be Revived ASAP
Bring back the shoulder pads!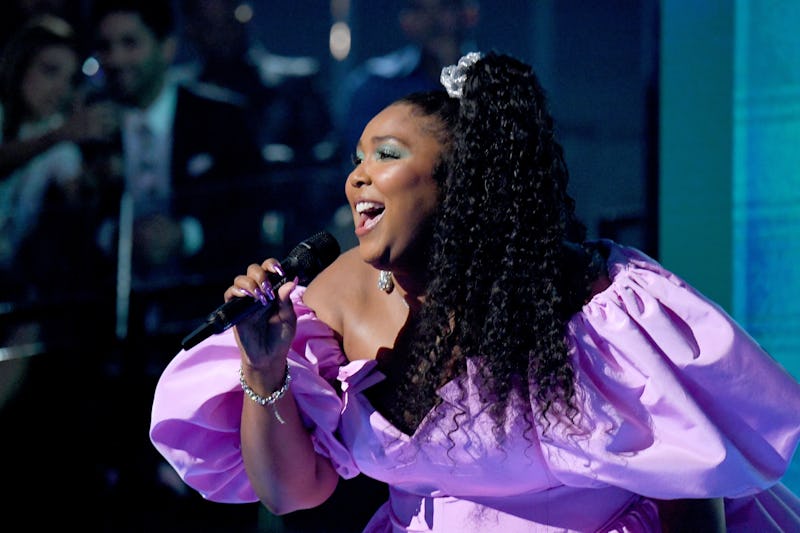 Getty
Millennials and Gen Zers are defined by their nostalgia for past decades. We're constantly trying to bring back eras past with throwbacks, revived fashion trends, and reboots of every classic movie and show. I was raised by a Gen X-er who loved every aspect of the '80s, so my appreciation for anything pre-2000s runs especially deep.
Growing up, my mother was my live-in style icon. She was the queen of the Swatch watch (she currently owns 50 and counting), rocked the hell out of jelly sandals and stirrup pants, and was an OG '80s punk. Even though the current zeitgeist is all about '90s and Y2K nostalgia, her wardrobe constantly reminds me that there are a whole host of '80s trends not to be slept on.
Since pop culture has essentially tapped out the 1990s (minus the doomsday prepping), let's turn our sights now to the best trends of the 1980s. The decade was one of opulence and dramatics — jumbo sleeves, electric neons, bedazzled accessories, and big, big hair. To give credit where credit is due, those styles still hit today.
Ahead, reflect on the many fashion gifts brought to us by the loudest era of style. These are the coolest '80s trends that need to make a huge comeback.
1. Swatch Watches
Swatch watches have made a lasting mark on pop culture history, from being name dropped in the 1989 cult classic film The Heathers to being included in the Museum of Modern Arts "Items: Is Fashion Modern?" 2017 exhibit.
2. Jelly Sandals
Were these functional? No. Did it matter? Also, no. BRING THEM BACK!
3. Neons
Highlighters were not just an office supply, but an entire sector of clothing and accessories. The trend has been making a slow comeback in recent years, but here's hoping 2022 pops off.
4. High-Cut Swimsuits
This '80s favorite was the polar opposite of the early 2000s low-rise trend. High cuts feel sexy and also body positive, showing off an area of the body we typically try to hide or manipulate with fabric.
5. Stirrup Pants
Personally, I don't understand why stirrup pants are so polarizing. If they were more readily available, I'd buy them in every color. Do you hear that, Zara?!
6. The Reebok Freestyle
Vintage sneakers have definitely made a resurgence in the past few years, but the Freestyles have yet to get their moment (unlike Air Force 1s and Stan Smiths). These OG sneakers will forever be cool.
7. Lace
ICYMI: the underwear as outwear trend was first made popular by Madonna. It continues to remain a staple for every material girl.
8. Patchwork
Patchwork made recycling, reusing, and repurposing look so cool. I'm still patiently waiting for this eco-friendly trend to hit the mainstream.
9. Grunge
Punk originated in the late 1960s, but the '80s is when punk saw its height in music and fashion. From the street style of New York City and London, to high fashion like Vivienne Westwood and Zandra Rhodes, punk still has a hold on us today. However, 2022's sleek styles could definitely use a dose of the messy grunge look that was popular in the 1980s.
10. Bomber Jackets
The original bomber jacket (also referred to as a 'flight jacket') was created to keep pilots warm inside fighter jets during WWI and WWII, but have been recirculated into pop culture. Ex: Tom Cruise in the 1986 film Top Gun.
11. Tracksuits
If anyone can be credited for making tracksuits cool, it's Run-DMC. The photos of them in 1985, wearing the black Adidas sets, forever cemented the tracksuit into the fashion lexicon.
12. Shoulder Pads
You know what they say, "the higher the shoulder pads, the closer to heaven." (It's me. I say that.)
13. Denim-on-Denim
Britney Spears and Justin Timberlake made have seared the denim-on-denim look into our brains forever, but denim was giving what it needed to at least twenty years prior. More of this in '22, please!
14. High-Rise Jeans
Gen Z is fighting hard to bring back low-rise jeans, so Millennials, we must stand strong!
15. Fanny Packs
Can we just all agree that these were incredibly practical and go back to using them? I have a gold sequined one laying in wait.
16. Leather Jackets
Leather jackets have been showcased in fashion and film for decades, even beyond the '80s. In recent years, they've somewhat left the high fashion scene. Being. Them. Back.
17. Preppy
The 1989 cult classic film Heathers captured high school cliques and fashion trends, including the OG preppy style, featuring cardigans, blazers, and so much plaid.
18. Jumpsuits
While not exactly practical for bottomless mimosa brunch, jumpsuits are incredibly chic and nothing will convince me otherwise.
19. Scrunchies
Scrunchies were one trend that tried to die out, but are thankfully were brought back even bigger and better than they were in the '80s. Let's keep these around forever, shall we?
We at Bustle only include products that have been independently selected by our editors. We may receive a portion of sales if you purchase a product through a link in this article.
This article was originally published on