'90s Streetwear Brands That Are Making A Major Comeback
The drip is strong as ever.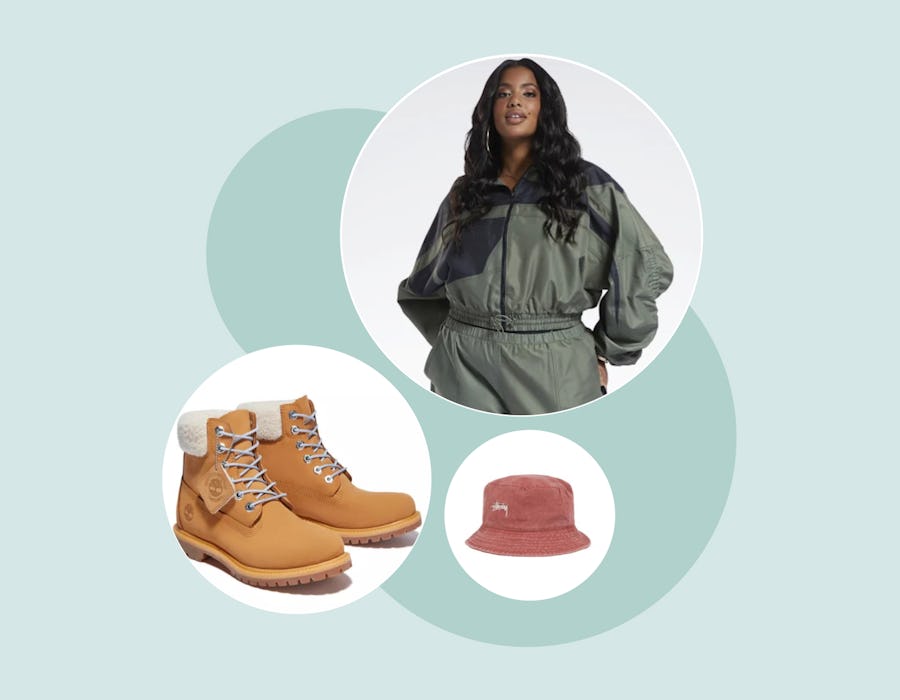 Adidas/Timberland/Stüssy
Ah, the 1990s. The decade that brought us Google, Tickle Me Elmo, Playstation, Spanx, and the beloved Tamagotchi. It was the height of the pager, cult classic films like Clueless and B.A.P.S. — back when MTV still played music videos. It was an era of culture and, though some of it was questionable at best (read: stirrup leggings), the fashion of the era brought some styles to remember.
Back then, our fashion inspiration came from whatever 11x16" poster came in the current issue of J14 magazine. Hip-hop dominated the charts, with artists like TLC, Wu-Tang Clan, Aaliyah, Snoop Dogg, and Lil' Kim cementing themselves into the mainstream. Hip-hop not only influenced music and trickled down into street style fashion, it trickled back up into mainstream and high fashion.
Hip-hop was (and still is) emblematic of the socio-economic struggle of Black and brown folks who documented their experiences of racism, sexism, and classism through music. The fashion and street style that followed served as a visual outlet for this creative experimentation. Many of the trending looks we see in 2022 are a direct result of the '90s streetwear and hip-hop brands that pioneered these styles.
With the current fashion zeitgeist being one of nostalgia, many of these brands are coming back into the lime light. Ahead, take a look at some of the '90s streetwear brands that impacted a generation — and deserve another starring role in your wardrobe.
We only include products that have been independently selected by Bustle's editorial team. However, we may receive a portion of sales if you purchase a product through a link in this article.