Why "Gold Leaf" Is Going To Be Winter's Shiniest New Makeup Trend
Celebrity makeup artists reveal this season's must-try looks.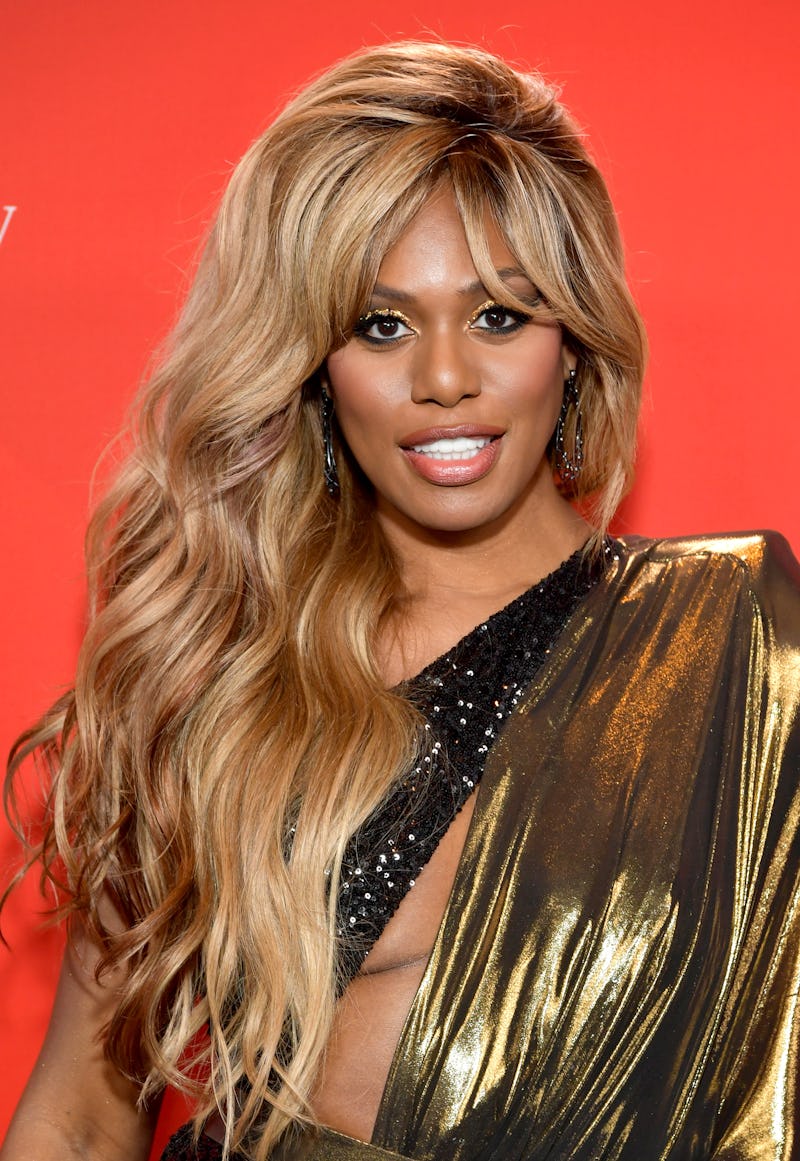 Emma McIntyre /AMA2020/Getty Images Entertainment/Getty Images
Summer was all about faux freckles. When it came to fall, blue eyeshadow was it. But what do 2021's winter makeup trends have in store? Well, turns out, they involve a little bit of everything — especially when it comes to the eyes.
Bustle spoke with celebrity makeup artist and Emmy winner Deja Smith, Maybelline New York U.S. brand ambassadors and celebrity makeup artists Jenna Kristina and Erin Parsons, Lady Gaga's makeup artist and global artistry director for Haus Laboratories Sarah Tanno, M.A.C senior national artist Fatima Thomas, and celebrity makeup artist and chief artistic officer of Beautycounter Christy Coleman about what to expect in beauty as the temperatures get colder. While they each had different trends in mind, there was one clear theme — it's going to be all about going big with your eyeshadows.
From bold colors to sculpted brows and jewel-toned shimmer, 2021's winter makeup looks will focus heavily on the eyes with a few complexion and lip trends thrown in for good measure. If you've been thinking of grabbing that bold eyeliner you've had in your cart for months or debating stocking up some Euphoria-inspired jewel tones, you're already a few steps ahead on this season's buzziest makeup trends.