Amazon's Selling A Ton Of These Comfy Shoes That Look Good With Almost Any Outfit & Are Under $40
Some of the comfiest shoes the Internet has to offer.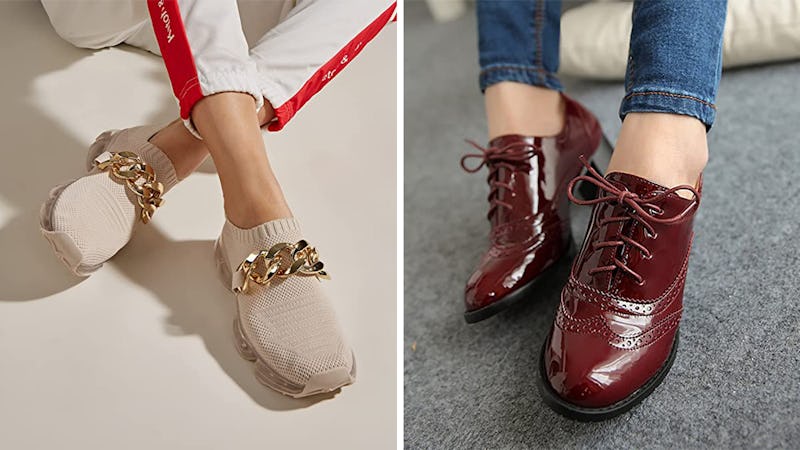 We may receive a portion of sales if you purchase a product through a link in this article.
Shocking absolutely nobody, sore feet are very much not a trend. Whether you're on an afternoon walk or gallivanting around town on a night out, the last thing you want are anything less than comfortable shoes. There's definitely no shortage of styles online, and from this plethora of options I've narrowed down the must-haves.
I've searched for the perfect pairs that tick all the boxes: Cute, comfy, and with a price tag that won't break the bank. Fashion meets function with each of the 30 pairs I've rounded up below. From Western-inspired ankle boots to loafers with over 20,000 reviews, keep scrolling for the comfiest shoes the Internet has to offer.