Believe It Or Not, These 44 Stylish, Comfy Staples Are All Under $30 On Amazon
We only recommend products we love and that we think you will, too. We may receive a portion of sales from products purchased from this article, which was written by our Commerce team.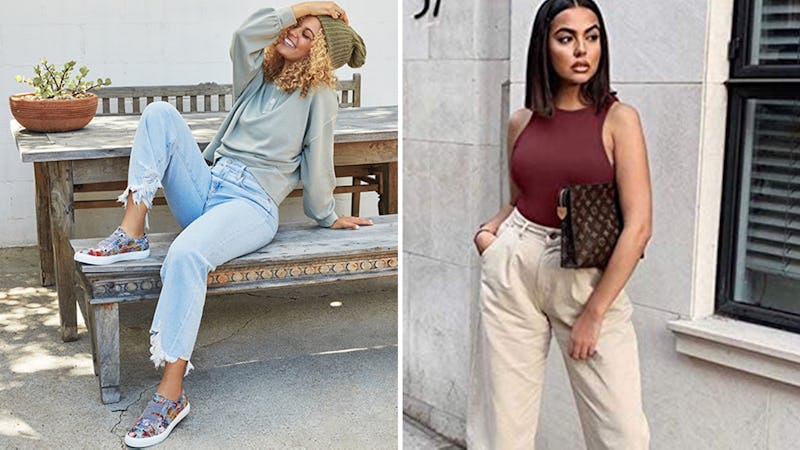 I'm not one to spend a ton of money on clothing. (In fact, just about everything in my closet cost less than $30, and that includes the Lululemon-like leggings I wear day in and day out as well as the dresses I wear to weddings.) However, doesn't mean I'm not extremely picky about my wardrobe. If I don't love it, it ends up shoved into the back of my closet, unworn forever — which is why I now only buy things that offer the trifecta: comfy, stylish, and versatile, and Amazon has plenty of them.
For me, comfort is a non-negotiable — even for my dressiest outfits. For that reason, I'll always opt for stretchy, breathable, layerable fabrics and pieces that feel like pajamas, even if they make me look and feel 10-times better. This brings me to my next point: style. Trends may come and go, but believe it or not, Amazon is filled with clothing pieces that are somehow simultaneously on trend yet classic enough for years of wear. And, finally, there's versatility: I want flexible staples that complete multiple outfits and match with just about everything so I can look like I put in tons of effort without actually putting in much effort at all. And one-and-done outfits that work for multiple settings? Even better.
These 44 pieces from Amazon are beloved by hundreds because they hit the trifecta without costing a cent more than $30.
This article was originally published on