10 Times Bella Hadid Wore A Red Dress To Perfection
The supermodel has made the iconic look her signature over the years.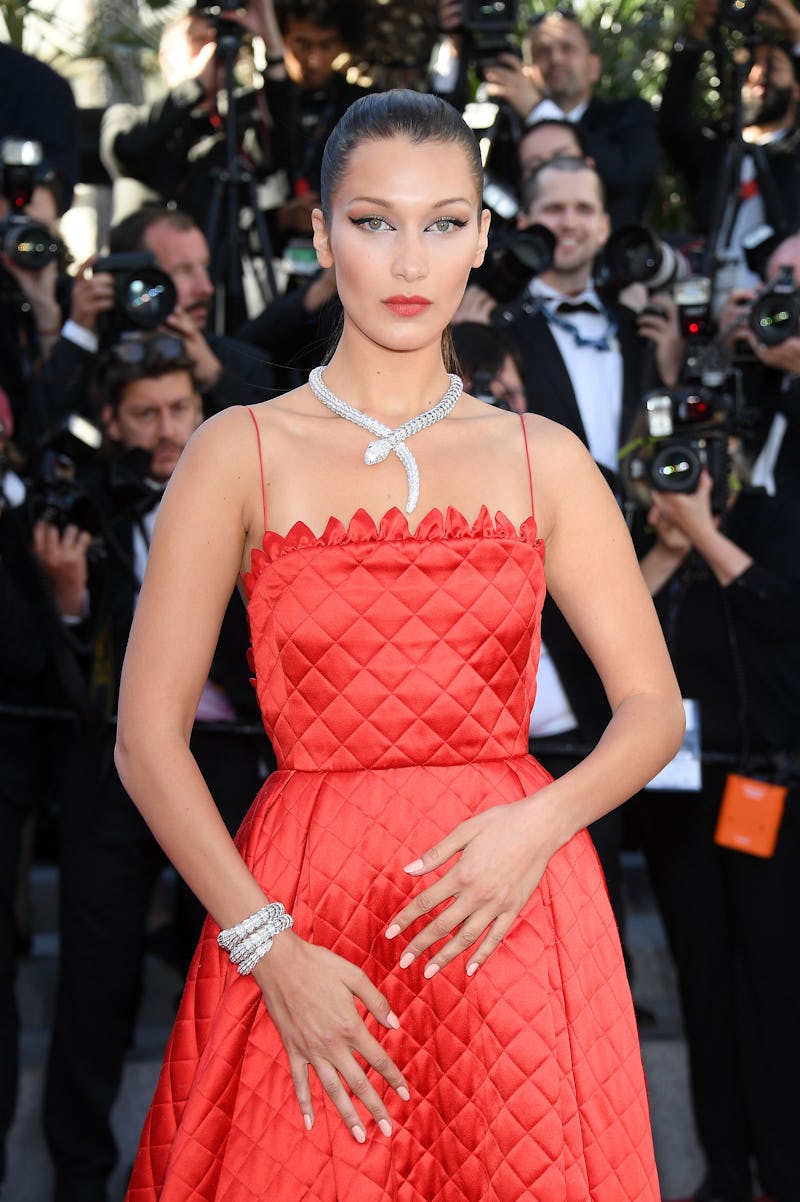 Daniele Venturelli/WireImage/Getty Images
The red dress has always had an undeniably show-stopping quality to it. Throughout history, we've seen designers, stylists, and stars alike use scarlet frocks to make statements and turn heads.
From Hollywood premieres and award shows to the big screen, the bold color naturally garners attention wherever it goes. So, it's no surprise that some of the most memorable dresses in pop culture history are red. To cite a few: Julia Roberts's off-the-shoulder dress in Pretty Woman, Nicole Kidman's red satin corseted look in Moulin Rouge, and Rihanna's diaphanous red Azzedine Alaia gown at the 2013 Grammys. There are many more I can think of, but there's one star in particular who seems dead-set on making red dresses a signature piece of her personal style.
Like supermodels before her, Bella Hadid is well aware of the power a fabulous red dress holds. The catwalk queen has opted for looks in the fiery hue on quite a few occasions since rising to fame. She's flaunted glamorous crimson gowns from the likes of Dior and Alexandre Vauthier at the iconic Cannes Film Festival, and turned heads in shorter red designs on the streets of Paris and New York City.
There are thousands of gorgeous red dresses out there, and even more iconic red dress moments, but Bella has some of my all-time favorites. To that end, keep scrolling (you know the drill) to take in 10 of Hadid's most noteworthy red dress moments to date.