10 Black-Owned Etsy Stores To Shop In The UK
For all your gifting (or self-gifting) needs.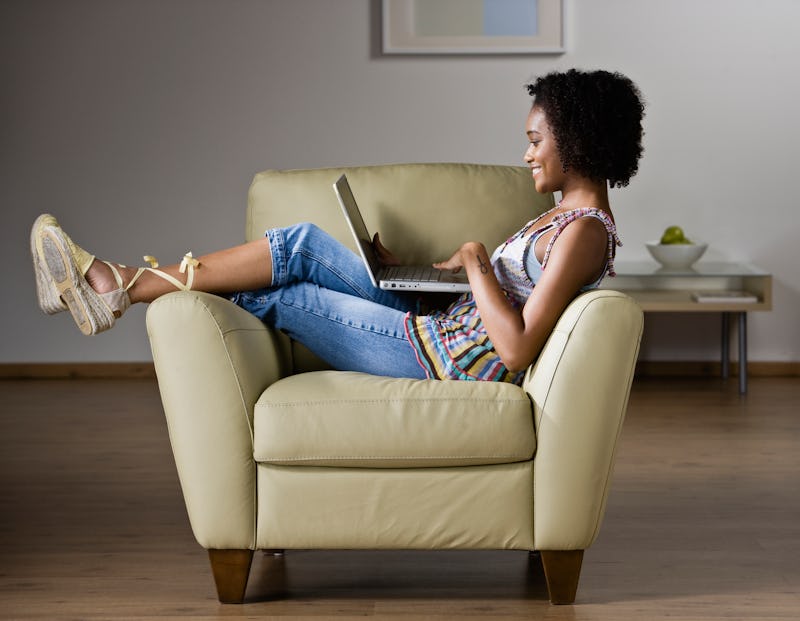 Andersen Ross Photography Inc/Getty
Since its launch in 2005, the e-commerce site Etsy has been our go-to for alternative, handmade, vintage, ethically sourced, and/or personalised pieces. If what you're looking for falls in or around those categories, and you want to refrain from ubiquitous high street options, chances are you'll find it on Etsy. When it comes to supporting independent businesses, it's one of the leading online platforms.
In light of the recent Black Lives Matter movement, supporting Black-owned businesses in the UK has become one way to participate in activism. Yes, change requires significant anti-racism work on a bigger level, but these everyday actions still make an important impact.
Last month, on June 27, the UK celebrated its first Black Pound Day (the next one is set to take place on August 1). Founded by former So Solid Crew member Swiss, the aim of the monthly event is to draw attention to the services, skills, and products provided by a whole host of Black-owned businesses, and encourage people to spend their money there. Speaking about Black Pound Day, Swiss said: "With the recent unfortunate events I could foresee my community plunging into another cycle of historical trauma, I wanted to somehow repurpose that energy into a positive outcome. Black Pound Day was the result of that motivation."
To make our lives easier, Etsy have helpfully edited their selection of Black-owned Etsy shops. Here's my pick of the top ten.
This article was originally published on