I Tried Every Product For Sensitive Skin — These Are The 11 Best
From milky toners to soufflé-like moisturizers, the newest sensitive skin products are the opposite of boring.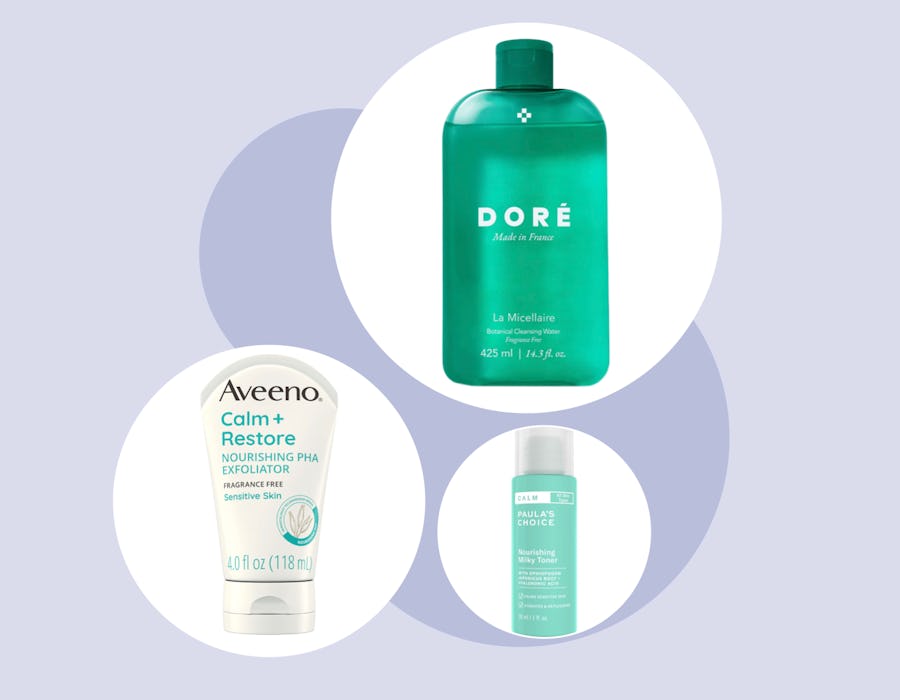 We may receive a portion of sales if you purchase a product through a link in this article.
If you're not part one of those people who deal with red, itchy and irritated skin on a daily basis like me, consider yourself lucky. My cohort is growing fast: 71% of adults in 2022 reported having sensitive skin, according to skin care brand Aveeno's first-ever State of Skin Sensitivity Report — an increase of 55% in the last 20 years. The rate of skin allergies, too, has been climbing, nearly doubling over the last two decades, according to Anjuli Mehrotra, a California-based allergist and co-founder of Evme.
The annoying news: the root cause of most skin sensitivities and allergies come from a complex web of sources, making them hard to pinpoint and treat. "Sensitive skin tends to come about from a variety of internal and external sources that trigger inflammation," says Bryan Barron, director of research at skin care brand Paula's Choice. "It can also occur from what's happening on the skin's surface, such as disruptions in its microbiome."
What's complicating the situation even more is that many of the growing number of products out there claiming to be used on sensitive skin don't actually eliminate allergens or sensitizing ingredients. "Over 90% of personal care products marketed as 'hypoallergenic' still have major allergens in them," says Mehrotra. "There is no regulation of the term, despite millions of people relying on these types of products to help with their sensitive skin."
So, what's the solution? "Sensitive skin needs nourishing ingredients to help repair its barrier, support its microbiome, and provide soothing relief to calm visible symptoms such as redness and flaking, while also target underlying factors that cause and perpetuate ongoing sensitivity," says Baron. Brands like Paula's Choice and Aveeno have turbo-charged their product lines to address the issue, doubling down on soothing, repairing ingredients. For instance, Paula's Choice's Calm line contains double the amount of allantoin — a calming, hydrating anti-irritant — compared to other products from the brand. Aveeno's Calm + Restore range centers the brand's hero ingredient, oat, which "helps balance the skin's moisture barrier, reduces itchiness and irritation and acts as a prebiotic to support the good bacteria or the skin's microbiome," says Sabrina R. Henry, research and development manager at Aveeno.
The true feat is when products are able to soothe sensitive skin issues, while also addressing other top-of-mind skin concerns such as wrinkles, loss of firmness, and uneven skin tone — all without causing your skin to freak out more. As a result, the sensitive skin aisle has been looking the opposite of bland and basic lately.
In the name of research, I tested a wide array of products for sensitive skin — from cleansers to resurfacing toners — and share the very best ones ahead.