The 10 Best Sweatpants For Tall Women, According To Amazon Reviewers
Cute, cozy, and tall girl-approved.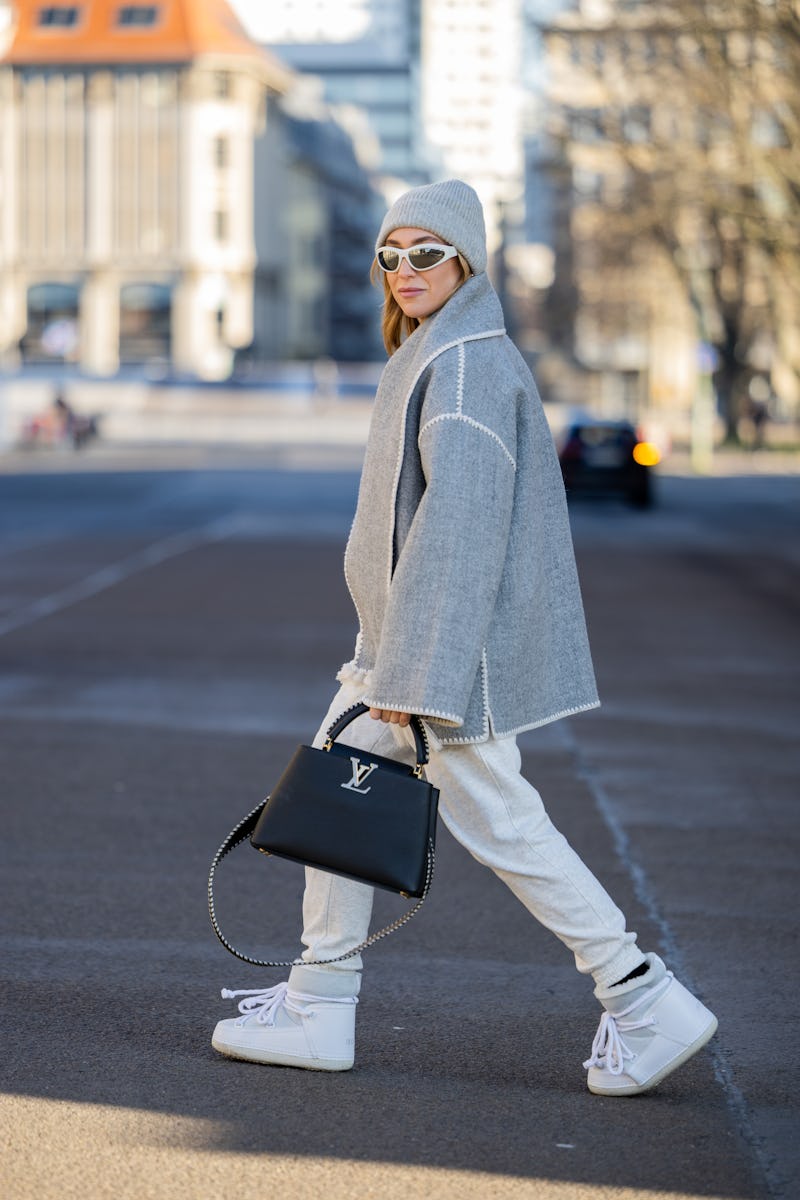 Christian Vierig/Getty Images Entertainment/Getty Images
We may receive a portion of sales if you purchase a product through a link in this article.
If you're tall, you already know how tricky it can be to find pants that fit, and sweatpants can be especially challenging. Tracking down the best sweatpants for tall women is all about keeping an eye out for inseam length, and paying close attention to Amazon reviews for a better idea of how each style fits (or doesn't) on fellow tall folks IRL.
How To Shop For The Best Sweatpants For Tall Women
Inseam Length
Depending on the style, the ideal pant inseam for tall women (5-foot-8 and over) can range anywhere from 31 to 36 inches, though if you like a slightly cropped, ankle-skimming length, you can opt for something a bit shorter. Unlike buying denim or pants, though, not every pair of sweatpants lists the inseam length, so pay attention to reviews, and keep an eye out for brands that sell tall sizes — every pair of sweatpants on this list is either available in a variety of inseam lengths, or features glowing feedback from tall people like yourself. Note that some sweatpants can shrink in the wash (this is especially common with cotton ones), potentially shortening them, so you may want to hang them dry to avoid any unwanted shrinkage.
Fit & Style
Knowing your fit preference is a good thing to consider while shopping, especially if you're a tall person buying "regular" inseam lengths. For example, a cuffed jogger offers enough structure that you may be comfortable sizing up, knowing the larger size will likely correspond with a longer inseam; the cuffed hem will prevent the silhouette from feeling sloppy. Those who love keeping up with current trends may love a wide-leg pant, which looks just as on-trend cropped as it does full-length.
As every sweatpant enthusiast knows, every pair of sweatpants serves a different purpose. That's why I've chosen a range of styles to suit so many occasions and lifestyles — you'll find moisture-wicking joggers perfect for exercise, fleece-lined sweatpants that'll keep you cozy in cold weather, soft, flexible styles that work beautifully for yoga and lounging, and everything in between. The common denominator? They're all tall girl-approved.
Scroll on to shop some of the best sweatpants for tall women.