24 Black-Owned British Beauty Brands You Need To Know About
For Black Pound Day and beyond.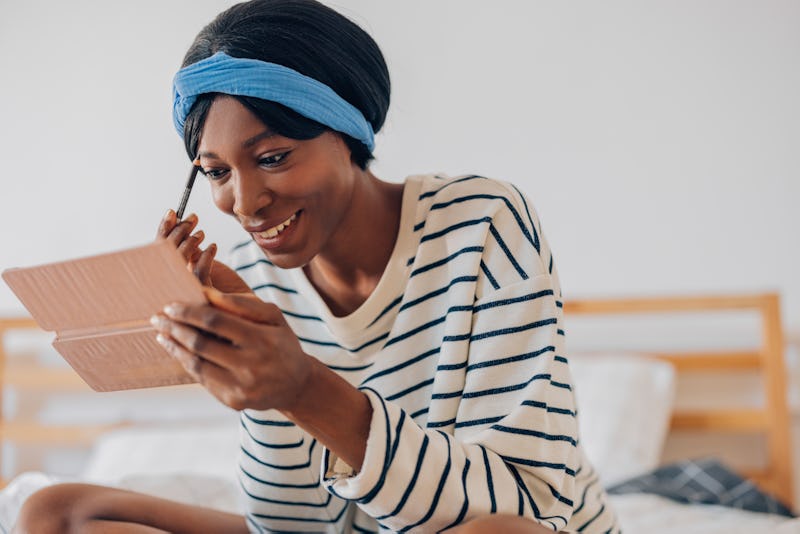 FreshSplash/E+/Getty Images
Until a few years ago, the selection of mainstream beauty products aimed at Black people and people with darker skin tones was minimal. Most of the time, shade ranges only went to medium-tones, meaning makeup fans with darker skin would often have to source their products either from smaller, independent businesses, or splash-out on high-end ranges.
This exclusivity of makeup was obliterated when Fenty Beauty first launched in 2017 with 40 foundation and concealer shades. From there, the choice has only gotten bigger and better across the board, with most cosmetic companies now offering ranges to suit a wider range of skin tones.
Still, the beauty business has more progress to make. One of the ways you can support a more diverse industry as well as find products designed with Black people in mind is by shopping from Black-owned brands. From creative packaging to more sustainable products, there are a number of benefits from buying from smaller businesses. Not only that, but the people behind them are part of our local and ethnic communities and supporting their products gives back to them.
So, if you want to shop local and have been looking for your new favourite makeup, hair or skincare brand, I've compiled a list of some Black-owned beauty businesses worth checking out, just in time for Black Pound Day on Nov. 6.