Britney Spears Wore Custom Versace For Her Wedding To Sam Asghari
Our girl deserves only the best.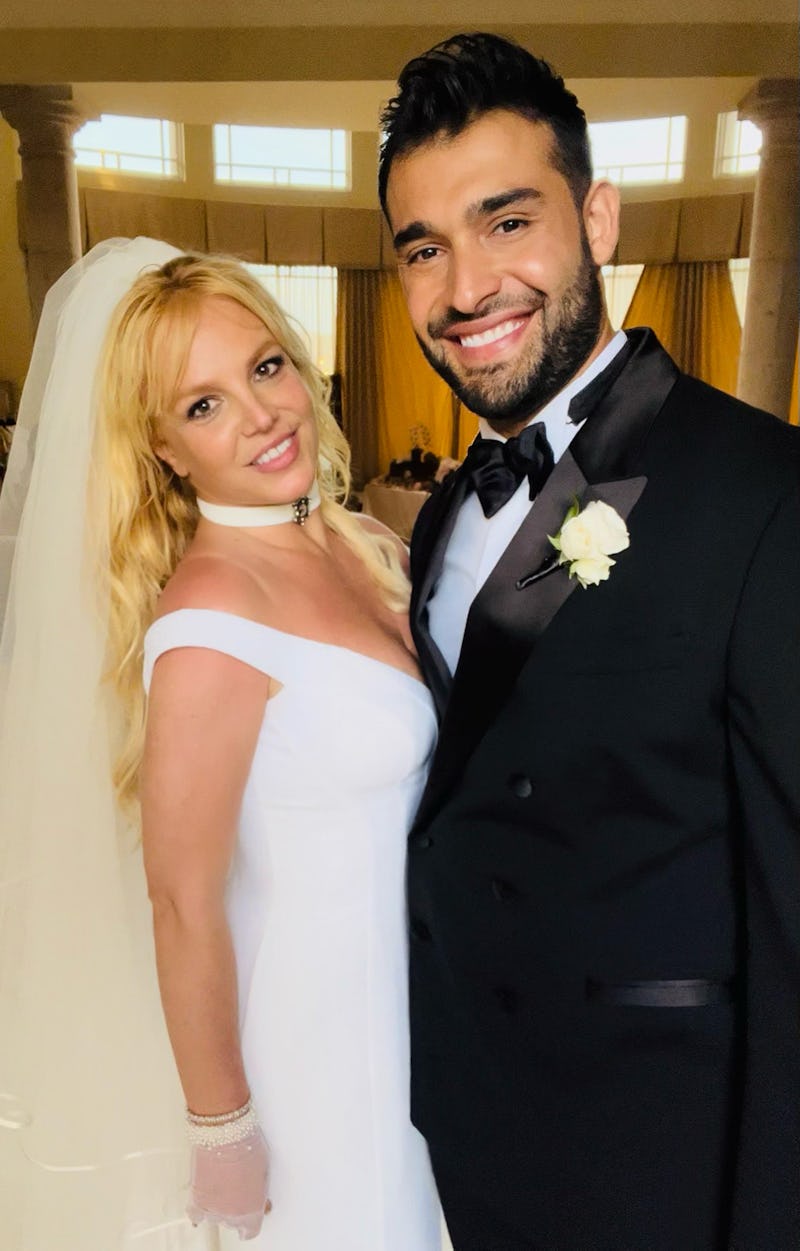 Britney Spears and Sam Asghari officially tied the knot on Thursday and her dress is, in a word, regal. The couple both wore Versace, which comes as no surprise, as Britney announced on a now-deleted Instagram post that Donatella Versace would be designing her dress months after the couple got engaged in September 2021.
Of course, fans waited with bated breath to see the big reveal and let me just say, it was worth it. From the modified sweetheart neckline to the off-the-shoulder detail, the thigh-high slit and structured bodice — it could not have been a more perfect design for the pop legend. The classic white veil featured satin edging, adding another five feet to the already 10-foot-long train on her dress. Even with all of that (plus a matching choker), Spears still managed to keep the look timeless and elegant.
The legendary songstress switched into three additional outfits for the evening's festivities, all of which were designed by Versace. Following the ceremony, Spears changed into two different mini dresses — one, a fringed crimson mini, and the other, a long-sleeve black number. The super short cuts of her reception looks gave her the freedom to dance with guests likes Paris Hilton, Selena Gomez, Drew Barrymore, and Madonna — who she recreated her famous 2003 VMAs kiss with post-ceremony. Take a look below.