Chantecaille's New Collection Will Put A Spring In Your Step
Plus, five other beauty launches to note this week.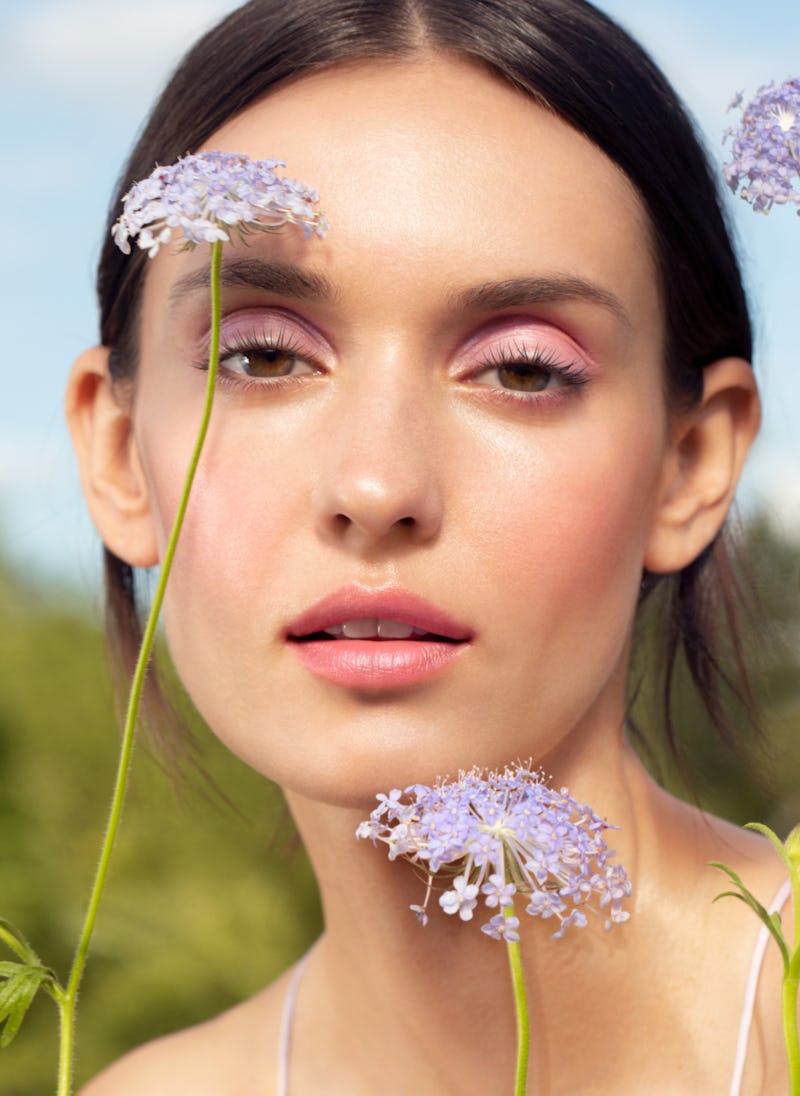 Chantecaille
We may receive a portion of sales if you purchase a product through a link in this article.
I know it is hard to believe, given the recent chill the UK has endured, but spring is coming. If not in brighter days and warmer weather, then at least in the form of Chantecaille's new collection. Celebrating 25 years of giving beauty enthusiasts the best in botanical skincare and cosmetics, the French beauty brand has taken inspiration from the Carpathian Mountains of Romania to create the Wild Meadows collection.
Featuring blushes, lipsticks, a blending blush, and an eyeshadow palette, together it will have you looking like your most wildly, vibrant self. Starting with the Wild Meadows Eye Quartet, which includes a radiant gold, luminous pink, pearlised rosy mauve, and a dusky mauve taupe eyeshadow. All four shades can be worn together or on their own to create a wearable look with a diffused watercolour effect. Sales of the eyeshadow palette will go towards the Villa Abbatis Cultural Association's work in preserving Romania's wild spaces, too.
Airy, silky, and lightweight, the Wild Meadows Blush comes in two universal shades inspired by the flowers found in Transylvania's Hârtibaciu Valley. Apple Blossom is an effervescent pink that gives your cheeks a rosy, youthful flush, while Anemone lends more of a pop of colour with its vivid raspberry hue. Both blushes glide on smoothly thanks to its cushiony texture infused with pearlescent light-scattering effect, which also helps minimise the appearance of fine lines.
And last but no least, the Wild Meadows Lip Chic – available in three, on-trend spring shades: Carpathia, a soft apricot blush; Crocus, a bright, playful pink; and Meadow, a peachy nude – plumps up lips and leaves them feeling soft, moisturised, and nourished.
Overall, a wonderful way to prepare for warmer weather, whenever that does arrive. But that isn't all for exciting beauty launches this week. Keep scrolling for five other wishlist-worthy entries.
Bustle product reviews and recommendations are written and conducted by writers and editors with expertise in their fields. Testers often have specific experience with the situation or product at hand, and/or their review or recommendation is provided in consultation with experts. You can learn more about our standards here.We may receive a portion of sales if you purchase a product through a link in this article.