The $14 Beauty Product Emira D'Spain Wishes She Could Gatekeep
The trans model and content creator shares her must-have beauty products.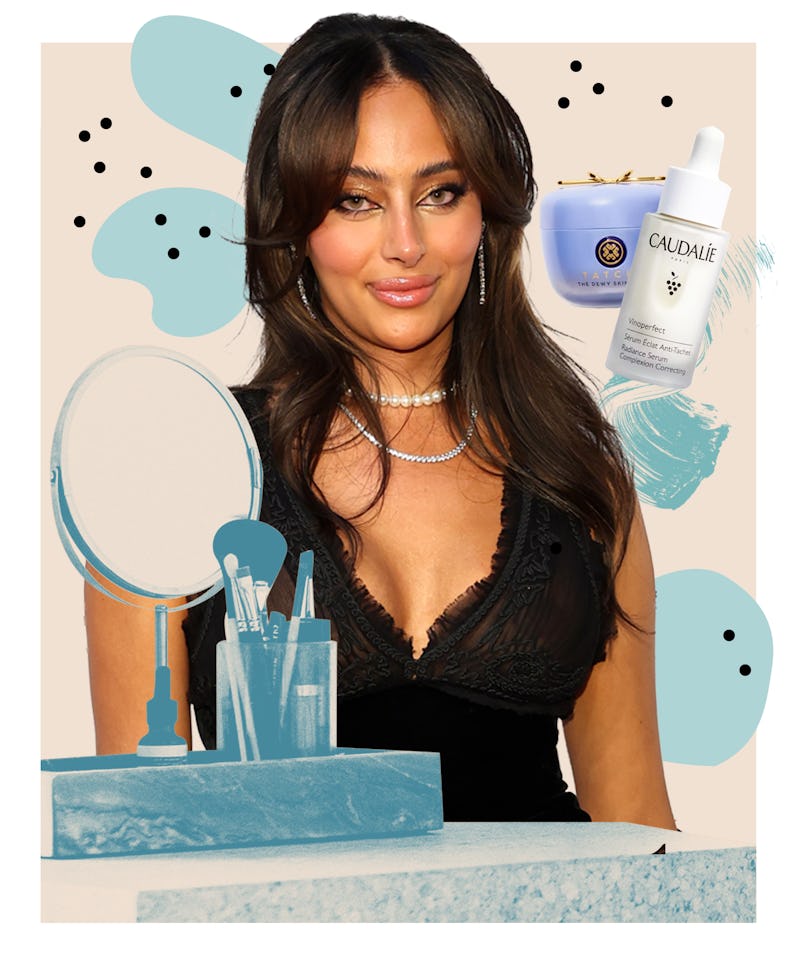 Beauty Detail
We may receive a portion of sales if you purchase a product through a link in this article.
In Bustle's Beauty Detail, we dive into the beauty bags of our favorite talents for intel on the rituals that keep them glowing. Here, Emira D'Spain tells Bustle all about her fave makeup trends, her special relationship with her followers, and the product that makes her eyes "sparkle."
Beauty influencer Emira D'Spain has a lot to be grateful for. She's gotten brand ambassadorships with mega beauty houses like NARS, Lancôme, and Clinique, and recently signed on to be the first Black trans Victoria's Secret model. But she's also happy to have fostered such a supportive community amongst her over 1.2 million followers on TikTok — many of which look to her for more than just beauty advice.
"A lot of my followers just follow me for the makeup [tips] — they didn't really have an idea that I was trans until I would share about it," says D'Spain, 26, who posted about her gender confirmation surgery in March. "I felt like I'm in such a position of privilege to live the life I do and have the experiences I have that I should talk about it. Being more open about it opens people's eyes to different trans experiences, which I think is important." Now, she says her followers will check in on her when she goes Live. "That relationship I've built is so special — it could be 10 million people or 100, but the fact that it's such a space of love just makes me so happy," she shares.
This is the same authenticity D'Spain brings to her beauty content, which is something her followers — whom she calls her "besties" — love her for. "I tell it how it is when it comes to beauty," she tells Bustle. "I will never bullsh*t a product to sell it — I just want to put everybody on to the good stuff."