Gigi Hadid Layers These 2 Perfumes, According To Her Makeup Artist
Jasmine, patchouli, and roses...oh my.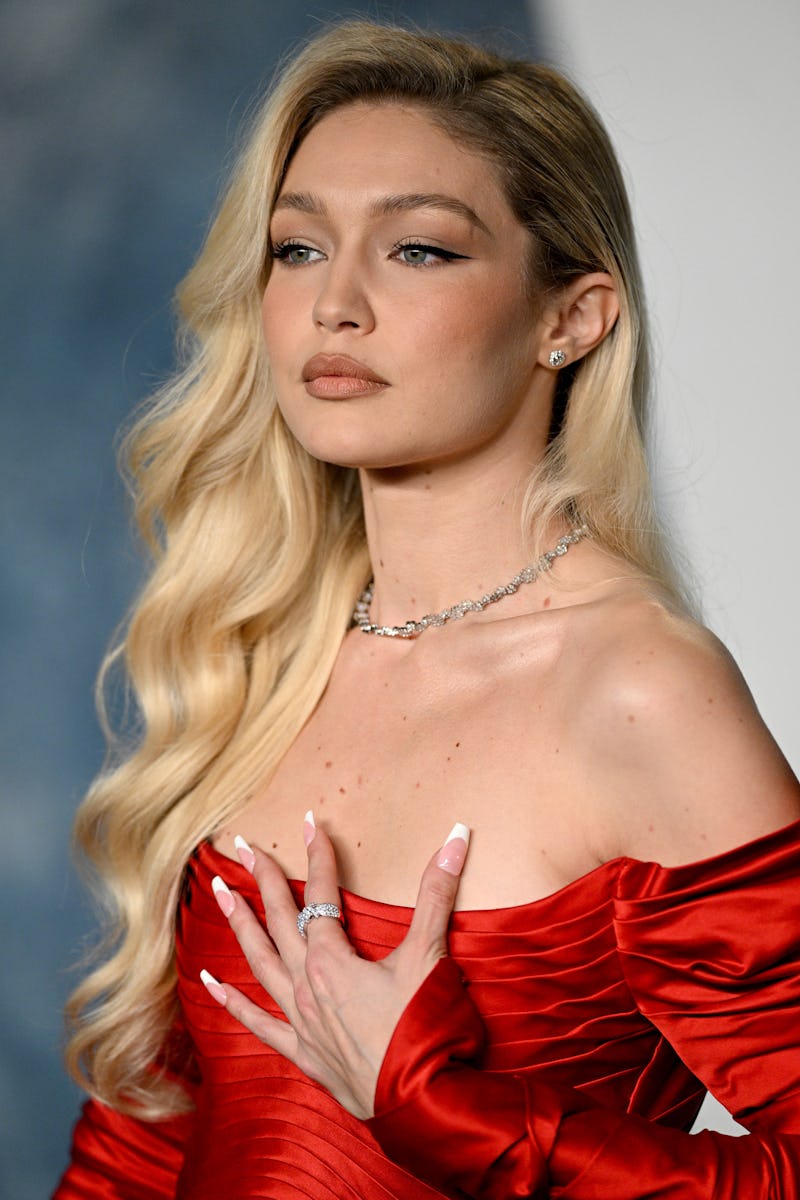 Lionel Hahn/Getty Images Entertainment/Getty Images
We may receive a portion of sales if you purchase a product through a link in this article.
Fragrance is deeply personal — so much so that even when two people are wearing the same exact scent, perfume has this beautiful way of mixing with your natural pheromones for a unique aroma that's truly all their own.
The secret to creating a signature scent that has a certain je nais se quoi that is even harder to recreate? Layering two or more fragrances for an entirely individual vibe that is all things sultry, sensual, and complex.
And if you've ever wondered what one of the most sought-after faces in the modeling industry smells like, Gigi Hadid's favorite scent layering combo was *just* revealed.
Erin Parsons, aka Hadid's go-to makeup artist (who has done her Met Gala glam for the last few years, ICYWW), took to TikTok to share the Next In Fashion host's current fragrance combination: "I was working with Gigi Hadid recently, and she smelled so good. She told me that she uses My Burberry [Black] and she layers it with Lily Aldridge Haven." Parsons goes on to describe the aroma, saying it's more of a "skin scent," and smells as if you are walking through "a garden of roses and oranges."
As for the specific fragrance notes that dance together: My Burberry Black is filled with sun-kissed jasmine, sweet rose, and amber patchouli, while Haven is brimming with bright mandarin, freshly-bloomed peony flowers, and woody musks.
Although Hadid's fellow supermodel and friend, Lily Aldridge, has discontinued Haven due to supply issues from the shutdown — Parsons is on a serious mission to get the perfume back into production. She sweetly says: "I thought maybe if I do this video, Lily will relaunch the fragrance." Her now TikTok-viral video may just do the trick ...
Until then day, however, you can still shop My Burberry Black (and of course experiment with layering some of your personal favorite perfumes on top).