Hari Nef Is Done With Labels
The Ugg campaign star on representation, allyship, and supporting the trans community after Pride month ends.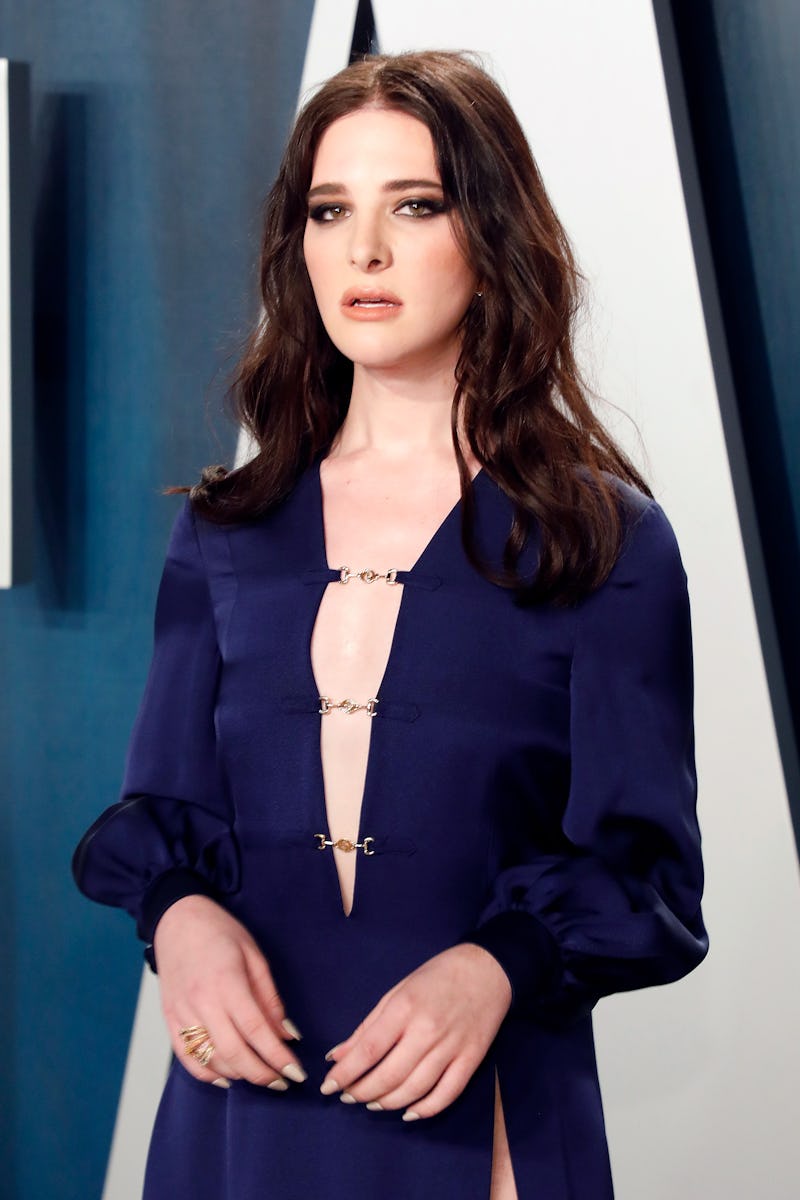 Taylor Hill/FilmMagic/Getty Images
Hari Nef is done with labels.
"I don't consider myself an artist," the 28-year-old multihyphenate, who acts, models, and writes, tells Bustle. "The less time I spend assigning adjectives to things I do and thinking about the way people see them, the more joy I take in doing them, whether it's professional, personal, or otherwise ... I don't take myself terribly seriously."
That same carefree nature applies to her style. During the pandemic, dressing up for no reason was therapeutic for Nef, but now, with events and outings in full swing, she's excited for where fashion is going next. "I've never been more eager to take risks and experiment with hair, experiment with makeup, experiment with raising the hemline, raising the heel," she says. "I'm committed to being the most overdressed person in the room, because life's too short to under dress."
Also up next: starring in the latest Proud Prom campaign for UGG, whose new Pride collection includes a colorful lineup of slides, socks, hoodies, and other items, like the brand's "Fluff You" slippers, a comfy ideal for an array of post-quar outings.
"I am constantly wearing those in and out of the house," says Nef. "It's great to slip on with a cropped jean and a hoodie ... it also weirdly works with a cocktail dress or an elevated day dress."
To further support the LGBTQ+ community, for each pair of Disco Stripe slides sold on UGG.com, UGG will donate $25 of the marked retail price to GLAAD, up to a maximum guaranteed donation of $125,000.
"That's the most important thing for any Pride collaboration — you have to pay it forward," Nef says. "And that doesn't just come in the form of visibility. That has to come in the form of funds, profits being transferred back into the queer communities that the collection is being marketed to."
We only include products that have been independently selected by Bustle's editorial team. However, we may receive a portion of sales if you purchase a product through a link in this article.
As the first transgender model who signed to IMG, Nef often finds herself on the forefront of progress in fashion. Some would call her a trailblazer, though she doesn't necessarily see it that way.
"It's not our fault that our gender identity makes us unique and renders us people of interest," she says. "But it also happens to be the least interesting thing about me and the people in my community who I most respect."
Pride Month is the time when she and her friends in the modeling world get a lot of work, but she wants to move past tokenization. "This is the moment where we get booked — and that's great," she says. "But there's still a long way to go in terms of my community being not just seen, but appreciated at firms and booked, not just for who we are, but for what we do."
Instead, she encourages people to look beyond Pride month and think about the other 11 months of the year.
"How do we lift up trans people during that period of time?" Nef says. "That's the question I leave to the allies."