Amazon Is Opening An AR Hair Salon In East London
And customers can try out new styles virtually before taking the plunge.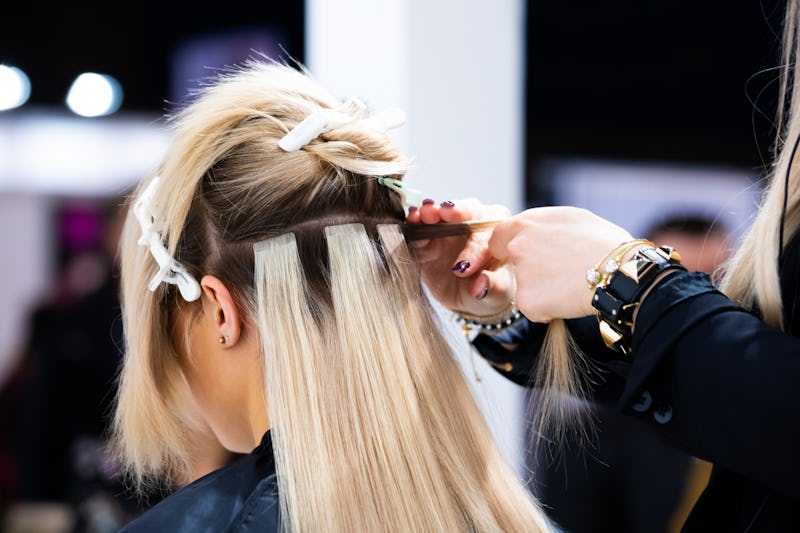 Shutterstock
By now, it kind of feels like Amazon runs the world. Whether we're watching movies on Prime or hooking up our Alexas, it's pretty clear Amazon is no longer just a website to order your goods from. And now the brand is taking their world domination one step further and entering the beauty and haircare arena. Yes, you heard that right. Amazon is starting its own hair salon, and it'll be launching in none other than the UK's capital.
The large salon (a reported 1,500 square feet with two stories, to be exact) will be launching in Spitalfields in East London and promises to offer a whole new way to get your hair done. In fact, the salon will be built around its augmented reality system, which will allow visitors to try out new looks virtually before taking the plunge. Thinking about dying your hair a bold new hue? Now you can try before you buy.
If you're wondering how Amazon will be performing hair cuts and colours, you needn't worry, as the actual styling will be left down to Neville Hair & Beauty, which is an independent, London-based salon.
The salon will apparently be offering a "full range of hairdressing services" for adults and children, which includes "cut and blow dry, full head highlights, balayage, texturiser treatments, and braids," and its prices promise to be "competitive," according to a spokesperson who chatted to tech site Gizmodo.
This is an "experiential venue," intended tol show off new technology and products, but there are currently no plans to launch other salons.
As for when it can be expected to open, the permanent salon will be available for public appointments in the "coming weeks," and is currently being road-tested by Amazon staff ahead of its launch.
The goal of the salon sounds as though it is to drive sales to the Amazon site. According to the Amazon blog who reported on this launch:
"Showcasing a selection of bestselling professional hair care products, the salon will also test new point-and-learn technology, where customers can simply point at the product they are interested in on a display shelf and the relevant information, including brand videos and educational content, will appear on a display screen.
"To order the products, customers can scan the relevant QR code on the shelf to visit the product detail page on Amazon.co.uk and purchase, with delivery direct to their home."