6 Expert Tips For Styling Your Edges
Time to get those baby hairs laid.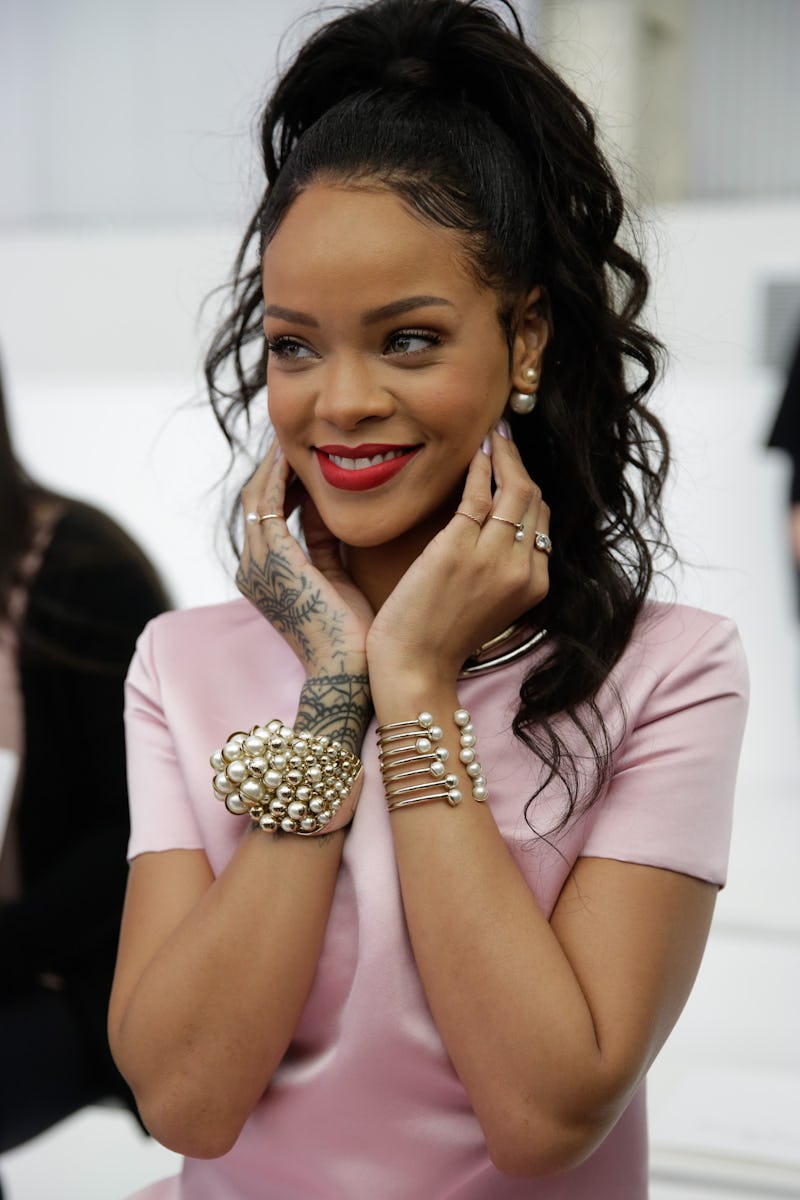 JP Yim/Getty Images Entertainment/Getty Images
Whether you're rocking a snatched high ponytail, intricate braids, or a gloriously voluminous afro, styling your edges and baby hairs gives a hairstyle that extra oomph. Swooping, gelling, or curling your daintiest strands just completely changes the vibe of your look.
Even if your edges are a little sparse or damaged (breakage happens to the best of us), you can learn some styling tricks from the pros to fake a fuller look. "No baby hairs? No problem," Jesseca Dupart, CEO of Kaleidoscope, tells Bustle. "Just borrow and pull more [strands] from behind the hairline." After that, she says that applying a product like Miracle Edges will give extra support and hold. Then, use an edge scarf (you can find ones for under $10 on Amazon) to set your style until you're ready to head out the door.
Of course your hairline is extra delicate, and you want to make sure that your styling choices aren't going to permanently damage your curls. But with the right tips, tools, and products, you can recreate expertly styled baby hairs without breaking a sweat. Read on for six tips from Dupart and celebrity hairstylist Yusef Williams — who coifs the curls of Rihanna and Normani — that will help you style your edges.