I Styled 3 Looks Inspired By Netflix's Latest Psychological Thriller, & It's A Vibe
Rebecca is the ultimate film for fashionistas.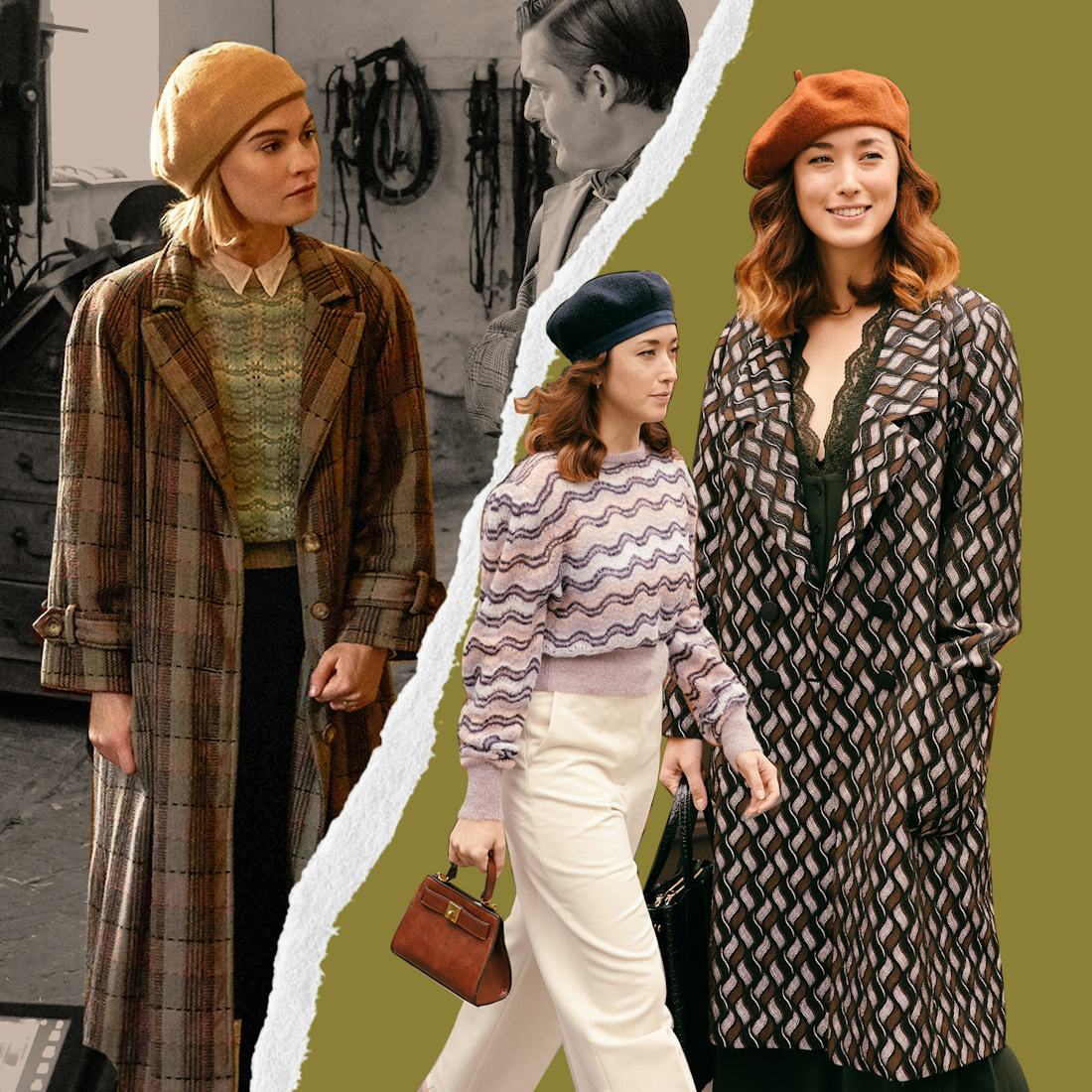 I have always gravitated towards vintage clothes and styles over more contemporary looks, even as a kid. There's something about a T-bar shoe, a bias-cut frock or cute collar that I just can't overlook; they are like sartorial catnip for me!
So when Netflix asked me to create three looks inspired by their new film, Rebecca, which is set in the 1930s, this style assignment sounded too good to be true.
There wasn't a single look of Mrs De Winter's wardrobe that I wouldn't want to wear today.
My muse is Lily James, who plays the (at times) tormented Mrs De Winter. I had the chance to preview the film (lucky me!), and though her character could be seen as submissive at times, I think her sartorial choices belie a woman of far greater strength than we're first led to believe.
Take, for instance, the scene where she asks for oysters for breakfast, having never tried them before. Or when she suggests visiting a far-flung garden to see a rare Mexican cactus she read about. Matched with her tailored trousers, feminine blouses, and practical fisherman sandals: this is no damsel in distress! There wasn't a single look of Mrs De Winter's wardrobe that I wouldn't want to wear today.
The sweetener to this vintage-loving woman's day? I would have access to a few pieces from a capsule collection designed to celebrate Rebecca's release in collaboration with celebrity stylist Cher Coulter.
Inspired by this collection, I created three looks using high street finds and a few pieces from my own wardrobe. Below you'll find the key pieces to shop to create your very own Mrs De Winter-inspired look. Hold onto your berets, fashion lovers…
LOOK 1
This look feels like a perfect balance between something planned and considered (hello, white pressed trousers). Oh, this cute knit? Just something I had lying around. I'm inspired by this hat, though. Mrs De Winter has a few headwear "moments" through the film and this navy tam took my outfit to a whole new level… the power of a hat!
SHOP THE LOOK
LOOK 2
This look means business. I think even the film's antagonist, Mrs Danvers, would quiver in her stilettos if I walked into the great halls of Mandalay. Lily James' costumes have elements of structured tailoring balanced with feminine details. My twist? I paired a cropped jacket from Netflix's capsule collection with a sweet, collared knit and finished the look with playful polka dot gloves.
SHOP THE LOOK
LOOK 3
This outfit made me nostalgic for those pre-pandemic days of going out after work. (Remember them?) A sensible day dress that is transformed into something rather special for the evening by way of a punchy coat. Tea dresses feature in Mrs De Winter's wardrobe throughout the film — and I couldn't help but add her signature beret to finish the look.
SHOP THE LOOK
This post is in paid partnership with Netflix.
Photographer: Frances Davison
Branded Editor: Sarah Lakos / BDG
Styling: Jenna Wexler / BDG
Production: Julia Merenda / BDG
Design: Diana Weisman / BDG