The "Kate Moss Contour" Is TikTok's Latest Makeup Obsession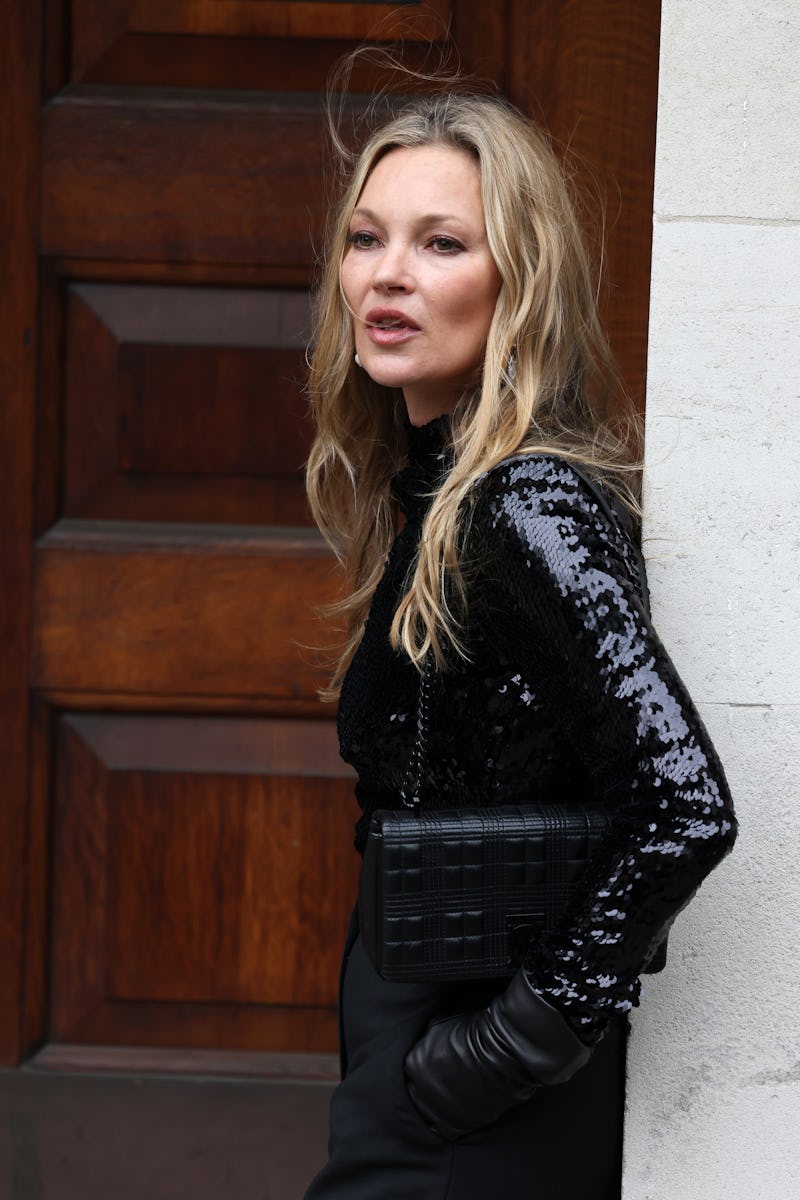 Neil Mockford / Ricky Vigil M/GC Images/Getty Images
Kate Moss is undeniably one of the most influential, sought-after international models to ever be captured by a lens — and even today, her unwavering status as the OG it-girl is without much question or debate.
Interestingly enough, she has been in recent headlines by way of her video call testimony in defense of ex-boyfriend Johnny Depp earlier this week (which has been one of the most highly covered, incredibly topsy-turvy defamation trials to be witnessed by the public). What's more — she has also most recently modeled for an epic Skims campaign just last year, looking better than ever in Kim Kardashian's cult-status shape wear brand. And in the ever-changing world of BeautyTok, a new contouring makeup trend is washing over the viral platform that promises a more chiseled face akin to Moss. Say no more.
Whether you've been blessed with the UK-based icon's bone structure or not, all you'll need to contour your cheekbones is a single makeup product and your fingertips. Dabbing gently into your favorite bronzer (be in a cream or powder formula), pat the contouring hue into the lower part of your jawline, just above the areas by your lips. Continue building and blending for a natural appearance that suits your unique complexion — and voila, you'll notice a more defined face that mimics the mogul herself.
Elizabeth, an Australia-based TikToker and makeup artist, tries her hand at the trend, shocked at how quickly the contouring makeup hack snatched her cheekbones. And though she seemed into the final result, she left her followers with this sentiment: "I feel like it looks good like this, but I worry about what it will look like in real life."
In other words, you may have to try the trend for yourself before writing it off just yet ...