8 Kendall Jenner Met Gala Outfits That Belong In A Museum
Feathers, visible thongs, crystal embellishments, and more.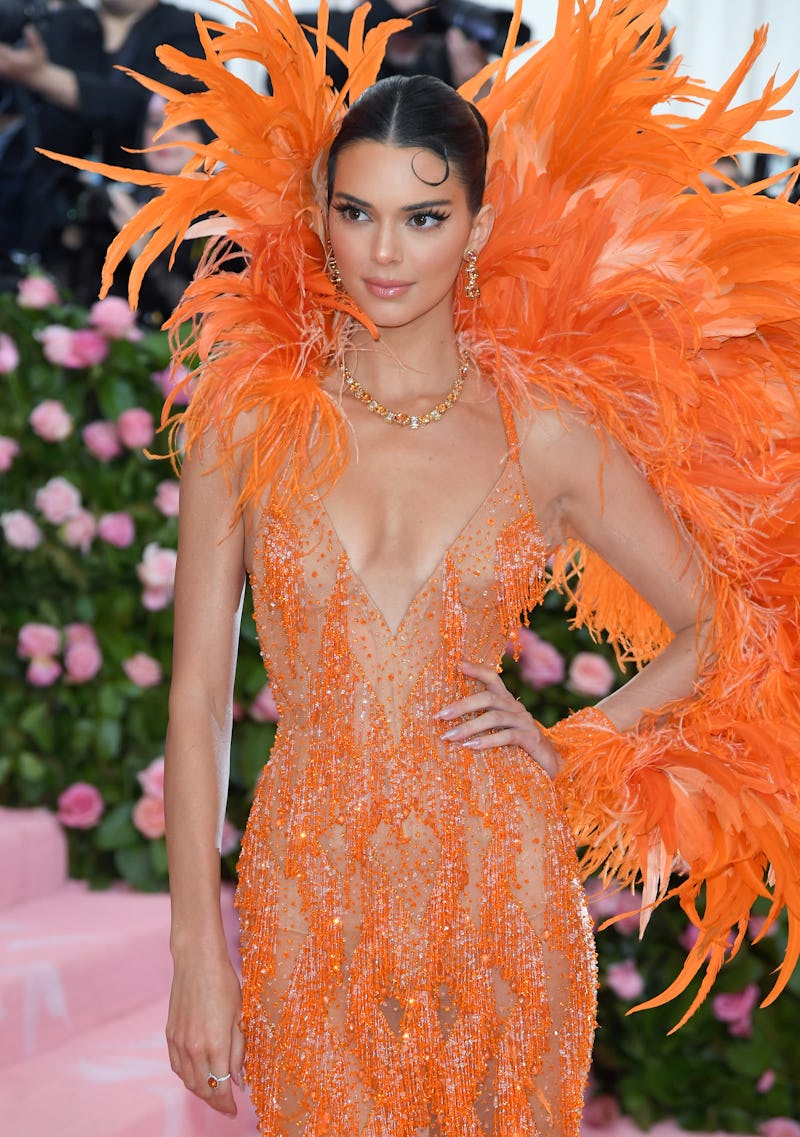 Karwai Tang/Getty Images Entertainment/Getty Images
The first Monday in May, a.k.a the Met Gala is inarguably the biggest night in fashion. It's something like Christmas morning for fashion lovers who are just waiting to see what their favorites will be wearing.
And as one of the world's top supermodels and biggest style icons of the moment, Kendall Jenner's appearance on the Met steps is always eagerly anticipated. A Met Ball regular since her first appearance in 2014, the reality star-turned-model is no stranger to the flashing lights and avant-garde looks that come along with what many refer to as "the Oscars of Fashion."
Almost every time she's attended, Jenner has dropped jaws — going all-out in ultra revealing looks embellished with dazzling crystals, sequins, and, once, massive feather plumage. Known to favor sultry cut-outs and diaphanous dresses, she even put her thong on display under a see-through gown in 2017. She's fearless and you've got to love her for it.
Only twice (at her first Met Gala in 2014 and again in 2018) did Jenner sport a more subdued ensemble, giving just as much elegance and style even with the minimalist looks.
To that end, let's take a stroll down memory lane and look back at Kendall Jenner's hautest outfits.
This article was originally published on