Californian Beauty Brand Kopari Has Finally Launched In The UK
Plus, five other beauty launches to watch out for this week.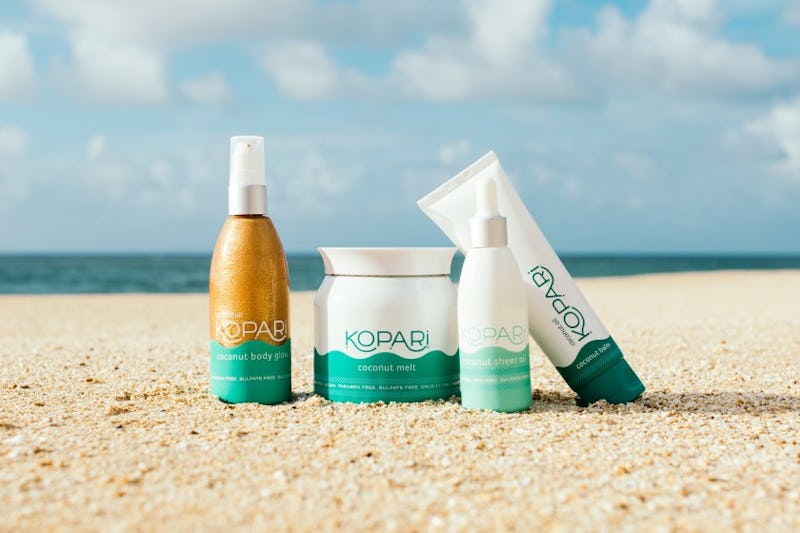 Kopari Beauty
After a long lockdown where makeup experimentation wasn't high on the priority list, this summer holds so much promise for having fun with products again. I can't wait to add some fun, vibrant buys to my bag, starting with Sleek's CTRL ALT CREATE range, which is currently half off at Boots.
As the name suggests, the CTRL ALT CREATE collection encourages creativity with makeup and I've got my eye on the dazzling highlighting palette (currently retailing for £9.99 at Boots) and the eyeshadow palette (retailing for a fiver, rather than its usual £12.99).
Elsewhere in make up, there are some exciting new lip products arriving this week, including Victoria Beckham Beauty's new neutral lip stain, which is sure to work perfectly with a bold eyeshadow look. And then we have UOMA's shine-enhancing lipstick, which comes in a number of glorious, show-stopping shades.
Perhaps the most exciting announcement this week came from Kopari Beauty. Previously only available in California, the brand – which harnesses the power of coconuts and superfood ingredients to create its luxury products – recently made its long-awaited transfer to the UK and you can now shop its full range online.
Keep reading to find out more about this week's beauty launches.