The Cult Favorite Beauty Device Kristen Bell Can't Live Without
The actor shares her entire skin care routine.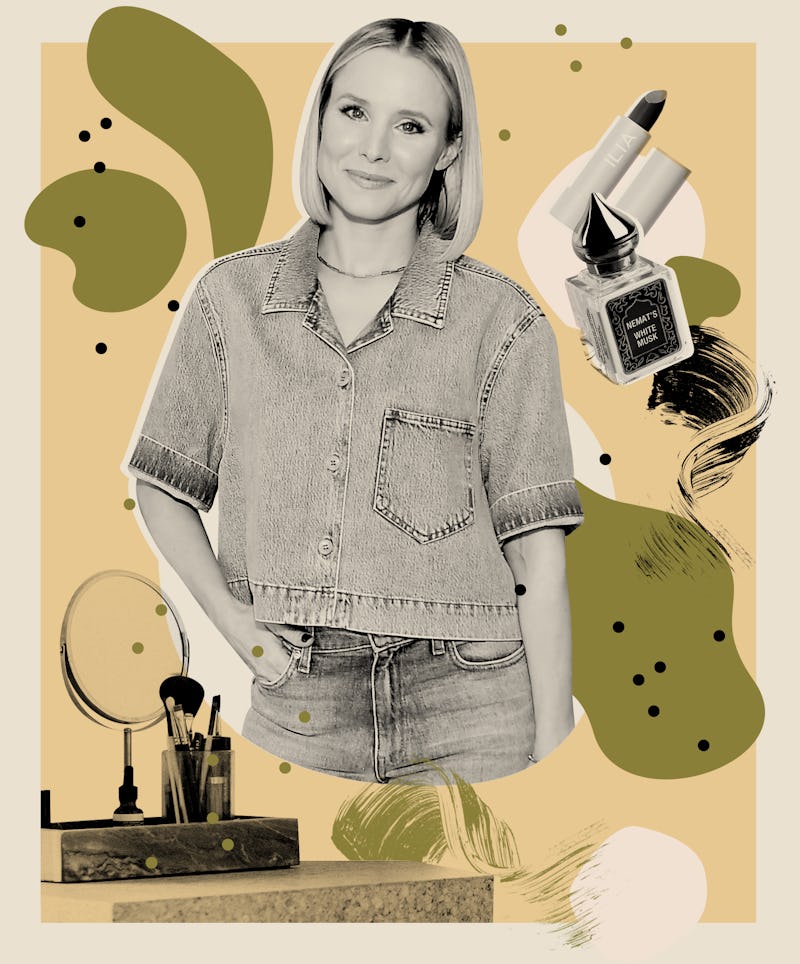 Stefanie Keenan/Getty Images
In Bustle's Beauty Detail, we dive into the beauty bags of our favorite talents for intel on the rituals that keep them glowing and the MVPs (most valuable products) they can't live without. Here, Kristen Bell tells Bustle about her very chill beauty routine and her go-to self-care practice.
Kristen Bell isn't interested in a maximalist skin care routine or a 10-step makeup look. "It has to be easy. I don't want a product that has a crazy-specific way to apply it or has to be done at a certain time," she tells me over the phone. As she talks about her beauty regimen, it becomes clear the actor and entrepreneur has a very chill approach toward skin, hair, and makeup.
Her routine has gotten even more minimal over the past year in quarantine. "I'll go weeks without having anything on my skin makeup-wise," she says. That said, she's just like everyone else who picks up an eyeshadow palette or a lipstick out of boredom: "Sometimes I'll just remember how fun it is to play with colors and do a full face of makeup with lashes for no reason whatsoever."
Her go-to beauty look? "There's nothing that makes me feel more pulled together than a bright lip," she tells me. "I find that even on my sixth day of wearing my sweatsuits, I'll put on a bright lip and I'll be like, 'Welcome back.'"
When asked about her hair care routine, Bell says she doesn't have one at all. "The only way it's changed [over quarantine] is that I really applied the lyrics, 'If you can see it from the front, wait till you see it from the back,' because it's two different people," she jokes. "When I'm on Zoom, I absolutely only do the front and the sides, and the back is whatever it is. If it's matted from the pillow, no one can see it — so my thought is, who cares?"