Why Lizzo & Dove Want You To Start Having "The Selfie Talk"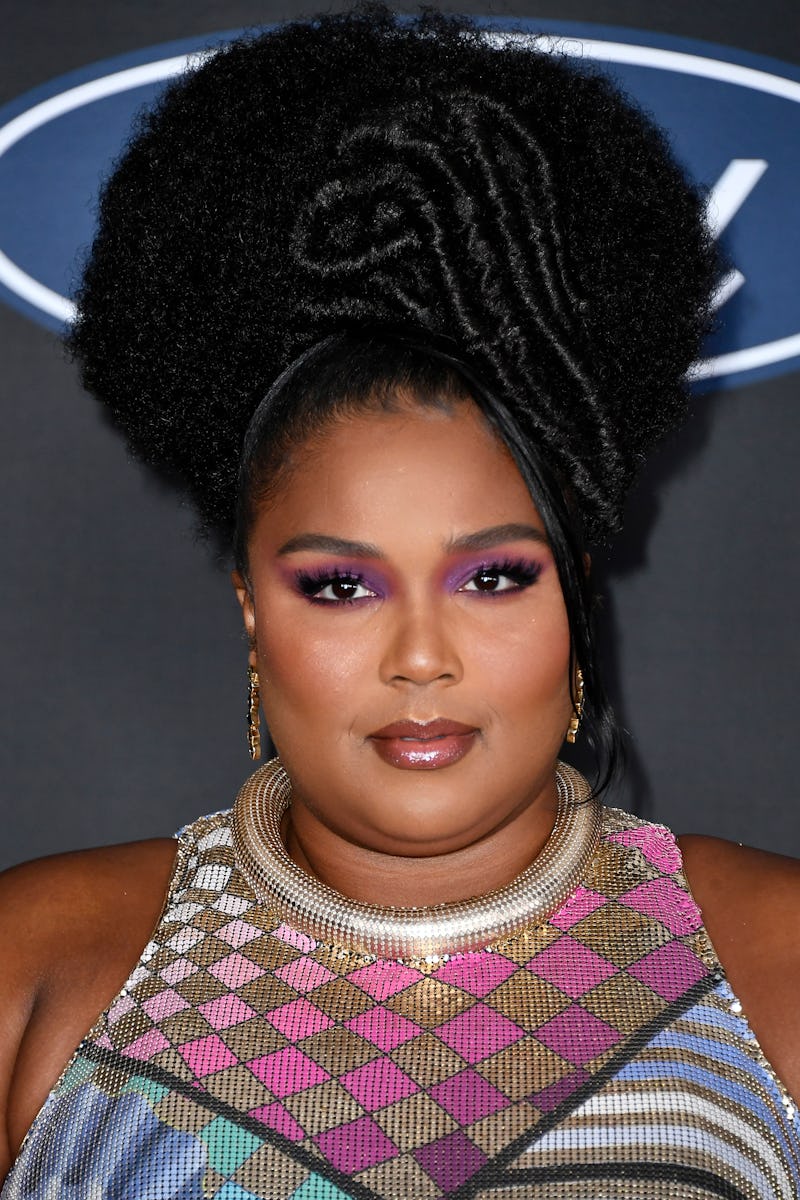 Frazer Harrison/Getty Images Entertainment/Getty Images
When it comes to loving the skin you're in, no one does it quite like Lizzo. The singer has long been known for flaunting her physique and shrugging off the haters, and now, the superstar is solidifying her status as the queen of body confidence by kicking off a new partnership with Dove. Together, Lizzo and Dove's Selfie Talk campaign are here to inspire women and girls to embrace body positivity and foster healthier relationships with social media.
The troubling reality is that most social media users' feeds are permeated with digitally retouched images that reinforce unrealistic beauty standards. These perfectly curated pictures can have a negative impact on people of all ages, with young girls being the most susceptible. In a recent study, the Dove Self-Esteem Project found that 80% of girls had used a filter or photo-editing app to change their appearance by the time they turned 13. The Selfie Talk campaign — which launched with the unveiling of a powerful new "Reverse Selfie" video — aims to encourage conversations about the pressures of social media while making image-sharing platforms like Instagram more safe and positive places. In her new role as Dove Brand Partner, Lizzo will also help the CROWN Coalition advance their mission of ending race-based hair discrimination.
In true Lizzo fashion, the Grammy Award-winning singer announced the partnership in a nude, unretouched selfie. "I wanna give y'all this unedited selfie.. now normally I would fix my belly and smooth my skin but baby I wanted show u how I do it au natural — I am excited to be partnering with @dove and the #DoveSelfEsteemProject which is helping to reverse the negative effects of social media and changing the conversation about beauty standards," she wrote in the caption.
On the same day, Lizzo spoke at the first-annual virtual Dove Global Summit and elaborated on her commitment to inclusive beauty. "I feel like I came out of nowhere, wearing a leotard and saying [I love myself]," she laughed. "But I felt like I had to. It was no choice for me — it was literal survival. I thought, 'If I'm going to continue to live in this body, and survive in this body, and be happy, I need to find a way to like myself.'"
She admits that she was "body negative" for a long time before discovering self-love: "When I was 12 or 13, I remember waking up and wanting to be someone else," she said. "But I didn't have filters or photo-retouching. It's scary to think that now there's a tool that cashes in on that insecurity." She's hoping to push the conversation forward and normalize the acceptance of all body types.
To get in on the action and join the cause, you can head over to Dove's website to download easy tools and tips for having conversations with your loved ones about social media and self-esteem.