42 Of Mary J. Blige's Most Iconic Outfits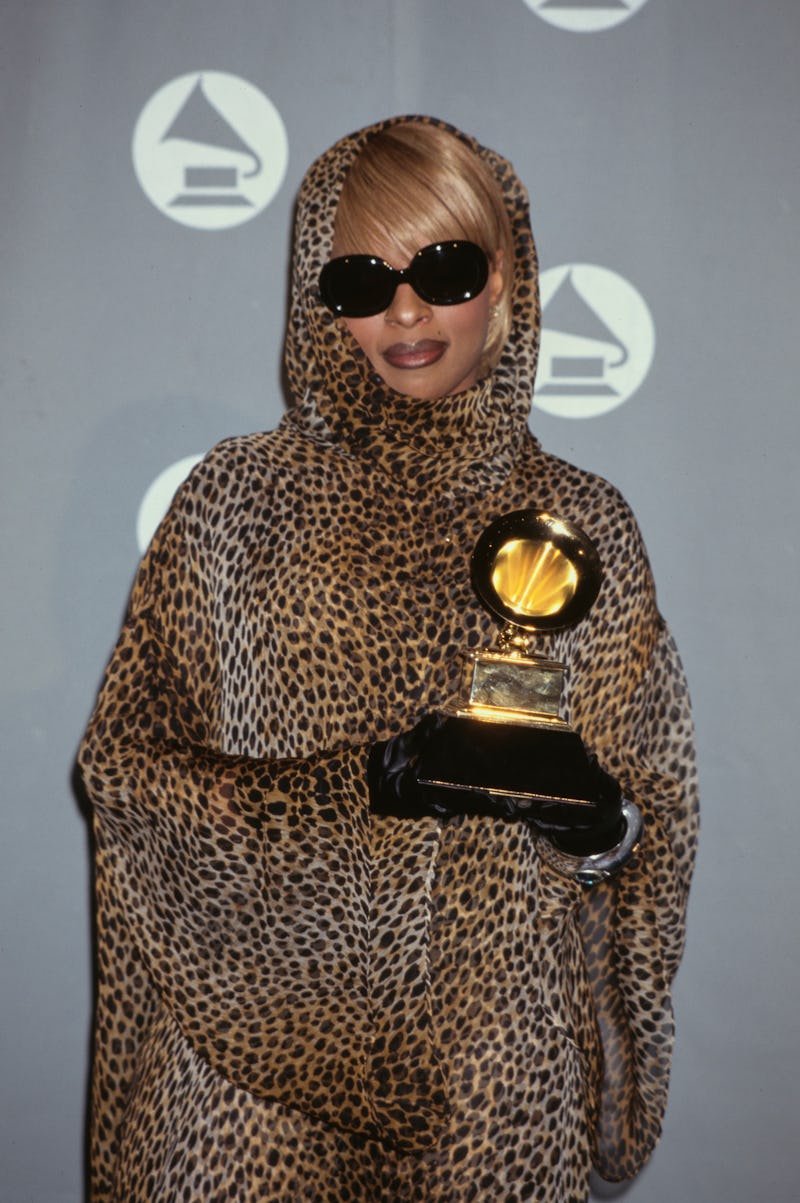 Michael Ochs Archives/Michael Ochs Archives/Getty Images
Mary J. Blige has spent three decades in the spotlight, and since the release of her first album, 1992's What's the 411?,she's racked up a plethora of accolades and iconic performances, including nine Grammy awards and an epic, career-spanning medley at the BET Awards in 2019. In her most recent act, the 51-year-old "Queen of Hip Hop Soul" performed during the Super Bowl Halftime Show on Feb. 13, alongside fellow all-stars Snoop Dogg, Kendrick Lamar, Eminem, and Dr. Dre.
Blige stepped onto the stage wearing a fully sequined outfit custom-designed by Peter Dundas, complete with matching hot pants, a corset-style top, and thigh-high boots — adding yet another head-turning hit to her long-time status as a fashion icon.
The star is often donning sleek, coordinated looks on red carpets and leaning into her affinity for bold color and sparkle. Her style's had unique staying power over the years, whether in the form of fur-trimmed suits and hats, glittering ball gowns, or form-fitting bodysuits. But while she's maintained her general aesthetic, she's updated some of her favorite outfits, too. That memorable leopard print she wore to the Grammys in 1996? Blige has gone on to do different variations of the look, like at the Billboard Music Awards in 2011 and as recently as this past December, for an event in Miami.
To reminisce on the musician's most memorable fashion moments, enjoy 42 of Mary J. Blige's best outfits of all time.
This article was originally published on