15 Dreamy Perfume Gift Sets For Every Fragrance Lover On Your List
Make your list and check it twice.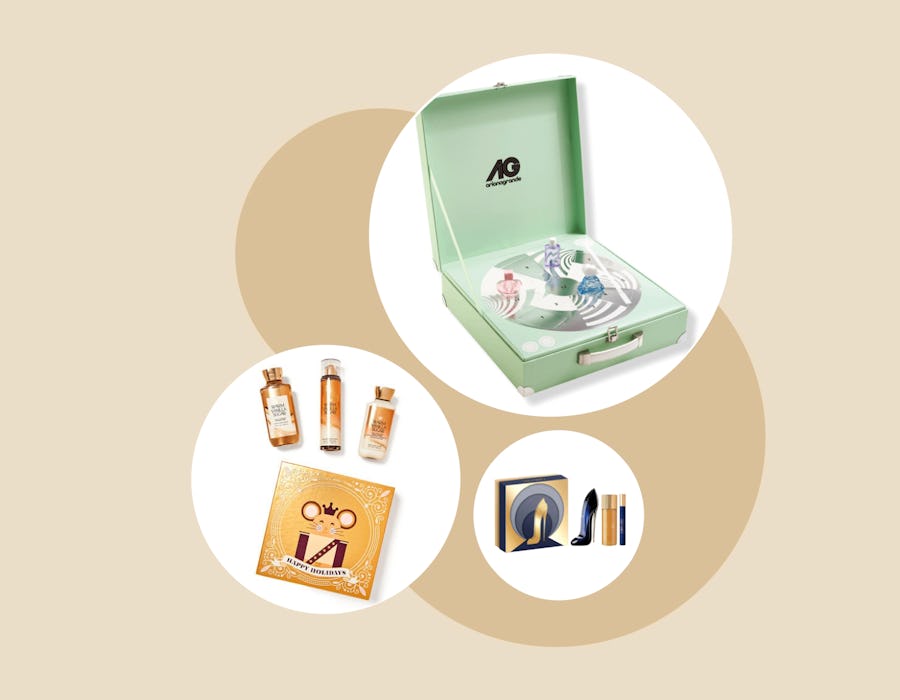 We may receive a portion of sales if you purchase a product through a link in this article.
When it comes to beauty-related presents, top tier skin care and vibrant makeup palettes tend to be top of mind — but that overlooks the wonderfully delicious world of fragrances. For your loved ones that have a different scent for each day of the week, you may want to consider scouring the shelves for some perfume gift sets to add to their collection.
Admittedly, however, it can be tricky buying someone perfume for the holidays (what if they absolutely *hate* the scent?) — but that's where gift sets come in as an easy, go-to shopping savior. Know that your loved one likes a particular fragrance brand? Grab a set that features a range of perfumes from that line. Aren't sure about their scent preferences? No worries, as there are countless curated gift sets with scents from some of the top brands, and a wide array of options so that your loved one is bound to find at least one that they can't stop spritzing on.
Whether you're buying for your friend or family member that already has an impressive stash of fragrances, or a beauty lover who is in need of a new signature scent — check out 15 of the best perfume gift sets this holiday season.
This article was originally published on