3 Winter Styling Tricks Princess Diana Always Used
From layering to mixing materials.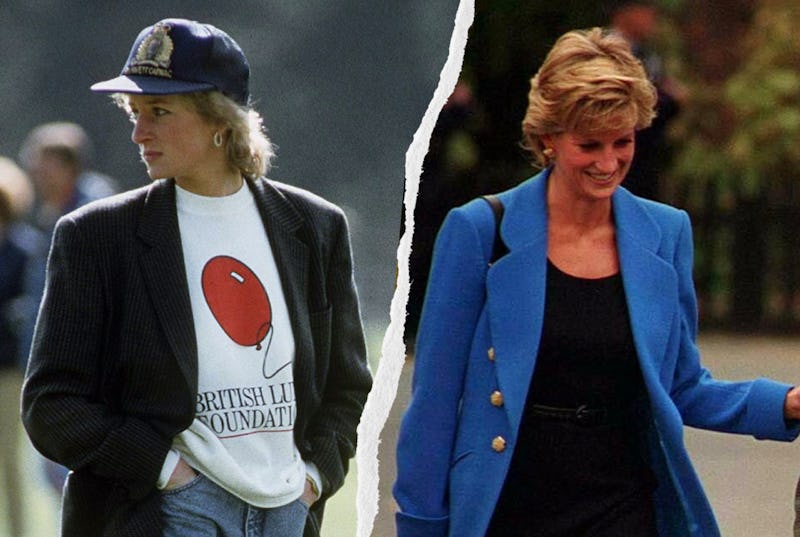 Getty Images
Iconic as Princess Diana's style was as a whole, it's her looks for the colder seasons that deserve special attention. Perhaps it's her innate knack for layering or her simple love of a great oversized blazer or pair of high-waisted jeans, but Lady Di had cold weather dressing down to a science.
Whether she was wearing a black-tie dress and statement jewelry or sticking to her uniform of casual and tailored everyday wear, Princess Diana's style never missed the mark — and it still inspires today. Moreover, with the resurgence of '90s trends in every stylish girl's closet these days, Lady Di's style legacy is gaining more and more influence by the day.
So, now that the weather is starting to turn and your wardrobe is in dire need of a little bit of a seasonally appropriate makeover, might we suggest looking to one of the most iconic style mavens of this century?
Ahead, take a peek at Princess Diana's best winter looks and shop them out for yourself. Your wardrobe will thank you.
Bustle Shop is Bustle's shoppable guide to editor-approved buys in fashion, beauty, wellness, and lifestyle. We may receive a portion of sales if you purchase a product through a link in this article.
Bustle Shop brings you the editor-approved buys we can't get enough of and think you'll adore, too. Best of all, you can shop all of the products above directly on this page without visiting multiple retailers. Simply click on an item to learn more, choose your size or favorite color (if applicable), and then hit "add to cart." When you're done, you can click over to your cart in the top right corner of your screen to purchase all your stellar selects at once. How easy is that?
Questions about shipping, returns, or your order in general? Click here for more information.
Explore more of Bustle Shop (and our fashion, beauty, and lifestyle must-haves) here.