The 10 Clothing Items Everyone Should Have In Their Summer Wardrobe
If you've been suffering from chronic wardrobe boredom but don't know where to start, we've got you covered.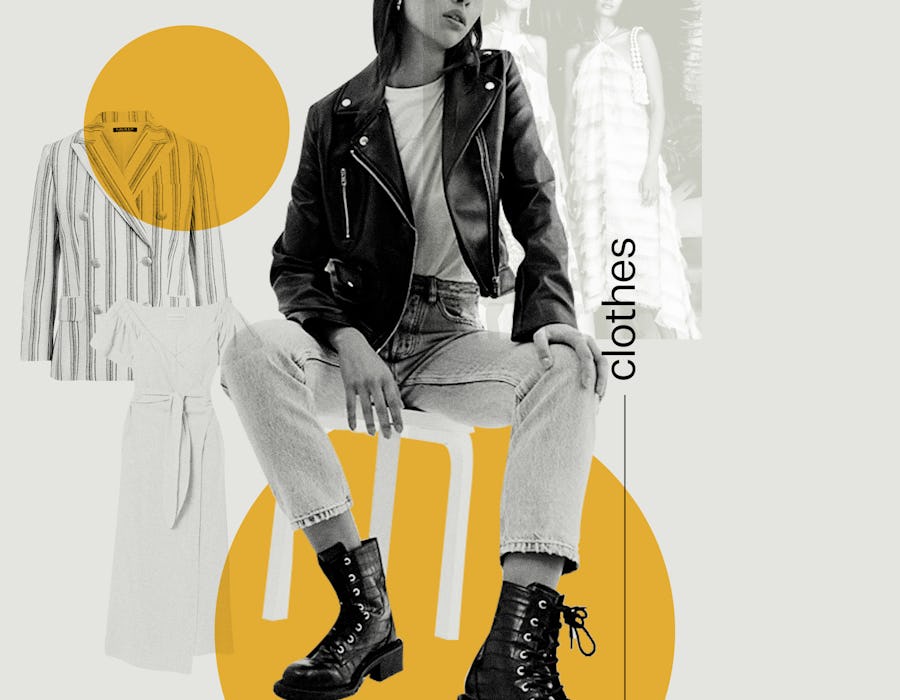 After hanging out mostly indoors for the last few months, you've likely spent quite a bit of time thinking about the current state of affairs in your closet. How many jeans are too many? Will you ever actually wear that trendy dress or was it just an impulse buy? And do you really need to hold onto that ratty hoodie from college? These are questions that need answers, and while nobody can tell you exactly what to do, we can help guide you through a much-needed closet refresh.
For many people, quarantine has been a period of serious self-reflection. And for some, that's manifested in how they define their personal sense of style. Since what you wear conveys countless narratives to the world, it's worth taking the time — and yes, spending the money — to create a wardrobe that helps you feel like your most authentic and confident self.
Investment pieces like a breezy linen wrap dress and an edgy-but-chic leather jacket will not only look good, they'll also be the items you can turn to time and time again whenever you're feeling stumped by the dreaded question, "What should I wear?"
But as with all major projects, a closet refresh can feel overwhelming at the beginning. Knowing where to start is the toughest part, and you can easily spend hours upon hours scrolling through an e-commerce site without making a single purchasing decision.
To avoid wasting away your day, here are ten clothing items that will instantly elevate your closet situation, no matter how dire it may seem right now. Together, they create the ideal capsule wardrobe — classic yet fashion-forward — so you'll always have something effortlessly stylish within reach.
We only include products that have been independently selected by Bustle's editorial team. However, we may receive a portion of sales if you purchase a product through a link in this article.