How To Shop Sustainably For Your Novelty Christmas Jumper
7 places to shop for ethically sourced festive knits.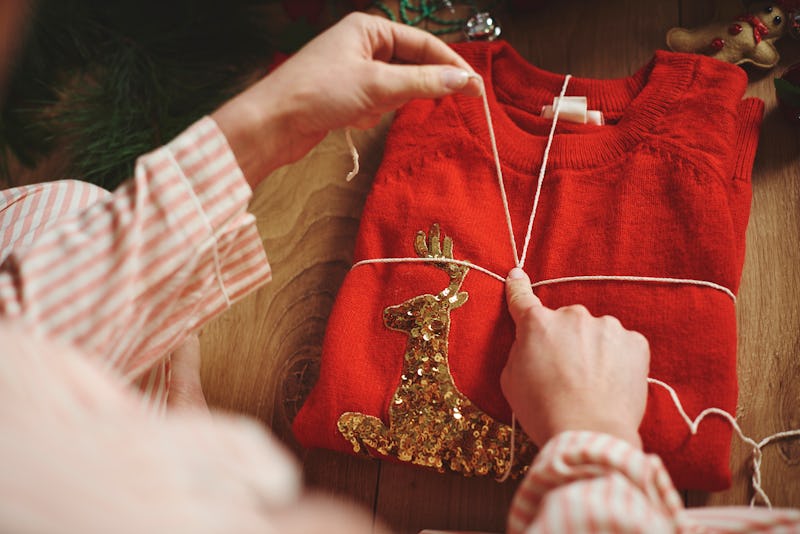 Gpointstudio/Getty
Though novelty knitwear brings people a lot of joy each year (especially when they feature an excellent festive pun), the majority of Christmas jumpers don't do a whole lot of good for the environment. As studies published in the Guardian have shown, most high-street offerings contain plastic microfibres and a quarter of those bought in the lead up to December 25 may well end up in the bin come January.
As shoppers continue to learn the devastating effects of fast and throwaway fashion on the environment, there's never been a better time ensure that your festive knit does as little damage to the planet as possible. With this in mind, I have found a few great places to shop sustainable Christmas jumpers this year. In the list below, you'll find some ethically-minded stores you can browse this winter as well as places to source second-hand Christmas knits.
The most important thing to remember is that, once you find the Christmas jumper that's right for you, make sure you take care of it so it can be reworn for many festive celebrations to come.
We only include products that have been independently selected by Bustle UK's editorial team. However, we may receive a portion of sales if you purchase a product through a link in this article.