Taylor Swift's Latest Look Just Took Me Back To Her Red Era
The nostalgia is hitting hard.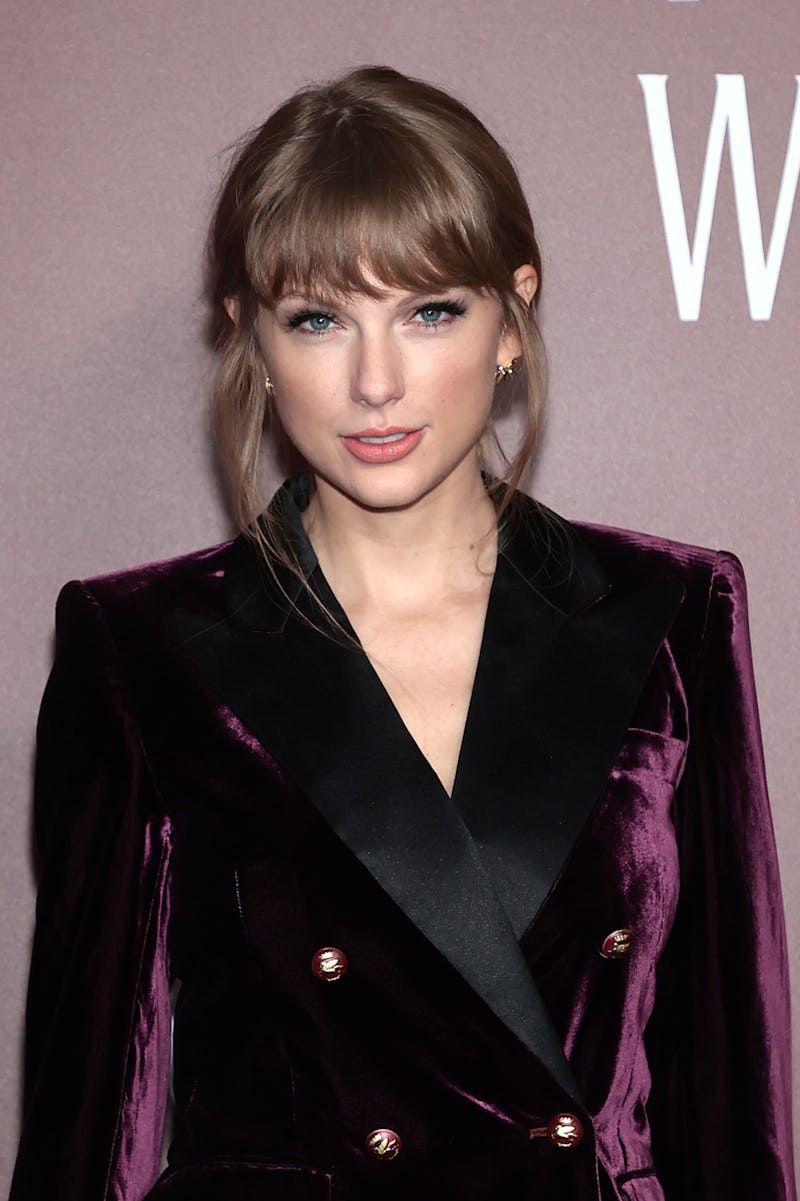 Dimitrios Kambouris/Getty Images Entertainment/Getty Images
Allow me to take you back to what Taylor Swift fans far and wide refer to as the Red era (read: the years 2012 to 2014). Swift was in her early 20s, had a brief summer fling with a Kennedy, shifted to a more pop sound, and was experimenting with her off-stage style. Harry Styles also entered the picture around this time, but that's another conversation for a different day.
As with every new album, Swift's look famously shifted with her new sound. She abandoned the floaty, floral sundresses and cowboy boots that were fixtures of her early career and began adopting a more polished, vaguely nautical look. The singer took inspiration from retro prep school uniforms and the hipster phase of Tumblr. Instead of floral print and prom dresses, she began embracing button-down shirts, navy blazers, cardigan knits, varsity letterman jackets, and Oxford loafers.
She piled on striped shirts, polka-dot sweaters, and whimsical tights, then accessorized with vintage ankle booties, French berets, beanies, and bowler hats. The singer also bought anything embellished with a Peter Pan collar or washed in a particular shade of oxblood red. Keep scrolling to peep some of her throwback looks below for a little refresher.
Flash forward to 2022 — last weekend at the Tribeca Film Festival, to be specific — Swift debuted her short film "All Too Well" and dressed for the year that breakup took place. As a probably intentional nod to her Red style (the woman loves an Easter egg), Swift stepped out in a navy pinstripe vest and matching trousers. She expertly styled the classic suit with burgundy, patent leather Prada loafer pumps and her signature red lip.
*Quietly hums "All Too Well."