The 5 Best False Eyelashes For Glasses
These pairs have the right shape for comfortable wear.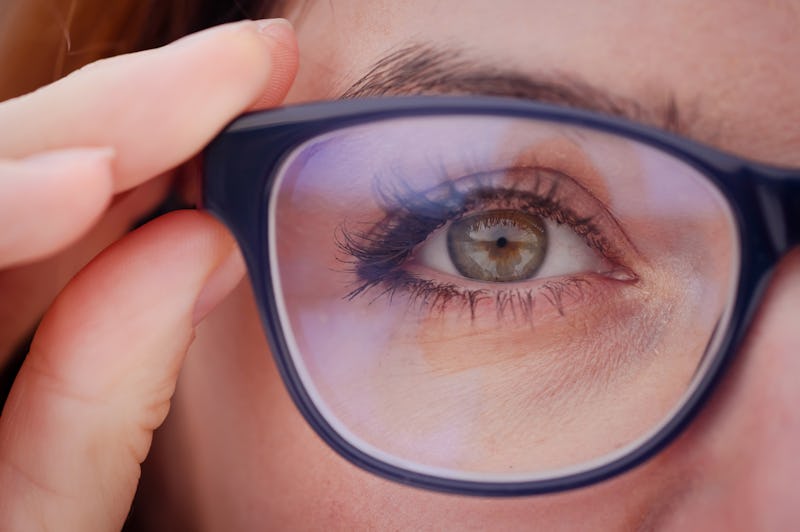 Shutterstock
We may receive a portion of sales if you purchase a product through a link in this article.
Anyone who's ever tried wearing false eyelashes with glasses knows that the wrong pair can lead to the lashes batting up against your lenses — and that is one combination that definitely doesn't work. However, that doesn't mean that you have give up on wearing glamorous falsies altogether. The best false eyelashes for glasses have the right shape to still work with your spectacles, so you get the best of both worlds — look-at-me lashes and clear vision.
What To Look For In Falsies For Glasses
The most important thing is that you find short falsies that aren't long enough to come in contact with your glasses, or dramatically curled ones that point upward instead of outward, so that they're also less likely to hit your lenses.
Another approach is to opt for individual false lashes, or "singles," since you can add longer lashes to the corner edge of your eye, where the lashes tend to point outward. Singles are great at adding natural-looking volume where you need it. That being said, applying individual lashes requires both time and skill, so if you're new to falsies, you might want to steer clear of singles until you get more accustomed to the rather tedious application process.
With that in mind, it's time to find the best eyelashes for you. All of the products below come highly rated on Amazon and have glasses wearers raving.
Shop The Best False Eyelashes For Glasses
In a hurry? Here are some pairs of false eyelashes that work with glasses.
This article was originally published on