The Best Non-Sticky Sunscreens
5 residue-free formulas your skin will love.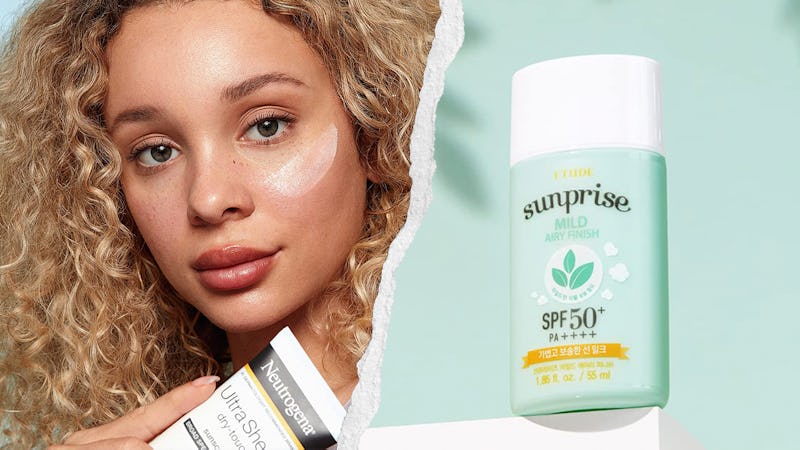 We may receive a portion of sales if you purchase a product through a link in this article.
Despite its undeniable importance, sunscreen is viewed by many as a necessary evil. Sure, it prevents sunburn, but it's also synonymous with making your skin feel sticky (and is essentially a magnet for sand at the beach). Over the years, though, more and more brands have developed sunscreens that offer serious sun protection, but don't leave your skin coated with a greasy residue. And though traditional facial sunscreens are often associated with heavy formulas that can provoke breakouts and clogged pores, the best non-sticky sunscreens are designed to be lightweight and comfortable on all skin types.
Whether you're shopping for a sunscreen for your body or face, the American Academy of Dermatology Association recommends choosing a sunscreen with broad-spectrum SPF 30 or higher. With that rule in place, you can choose from a number of non-sticky sunscreens that target other, more specific concerns. For example, if you're looking for something that's particularly suitable for oily and acne-prone skin, you may want to opt for a sunscreen that's oil-free and noncomedogenic, and formulated with oil-absorbing ingredients like silica to prevent your skin from greasing up throughout the day. If you're more concerned about the texture of the sunscreen — if you're reading this article, you probably don't love the feel of heavy, greasy lotions and creams — try a sunscreen serum or gel sunscreen (sometimes referred to as water gels) instead.
To keep you fully covered from head to toe, whether you're headed to the beach or only seeing the sun on your lunch break, here are five of the best non-greasy sunscreens out there.
Shop The Best Non-Sticky Sunscreens
In a hurry? These are the best non-sticky sunscreens:
This article was originally published on