The Cheapest, Most Comfortable Clothes With Near-Perfect Reviews On Amazon
Comfy, cozy, and shopper-approved.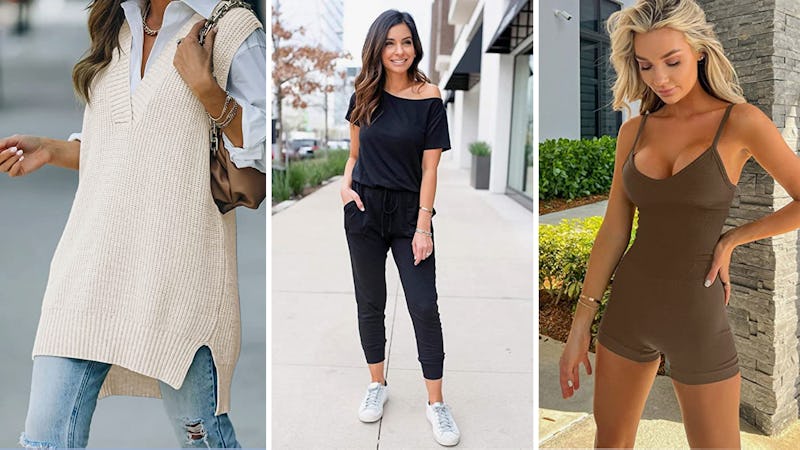 We may receive a portion of sales if you purchase a product through a link in this article.
The best part about Amazon — besides its unbeatable prices and receiving packages faster than you can blink — is the brutally honest reviews. If a product is a best-seller, it's for a very good reason.
I've been on the search for items my closet is currently missing, but first I wanted to make sure they were actually tried and true products. Vetted by tens of thousands of enthusiastic Amazon shoppers, I've rounded up 45 of the top fashion finds that are buyer-approved. From paparazzi-ready sunglasses to supremely soft cotton undies, keep scrolling for the stylish pieces you didn't know you needed… Until now.