Solange's Hairstylist Is Launching A Collection For Textured Hair
Here's everything you need to know about Cyndia Harvey's new haircare line.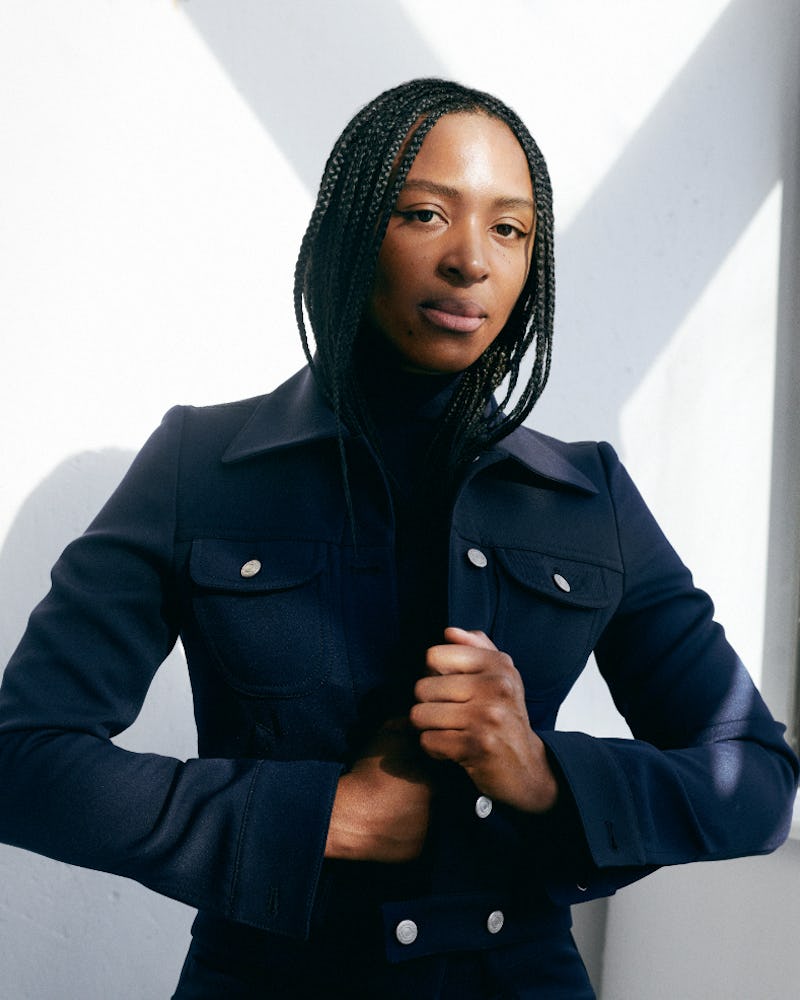 Cyndia Harvey
There are very few that understand hair the way Jamaican-born hairstylist Cyndia Harvey does thanks to her childhood spent in her mother's London hair salon, and as famous hairstylist Sam McKnight's first assistant. Harvey yields a resume like no other, working with the biggest names in fashion like Versace, Jacquemus, Calvin Klein, Louis Vuitton, and Gucci.
She has worked her magic on A-list celebrities such as Solange, Frank Ocean, Kendrick Lamar, and Adwoa Aboah, just to name a few. Even with all of her success, the British Fashion Council's Changemakers Prize recipient is always working hard to celebrate Black hair in all of its different forms. In 2016, Harvey released a visually stunning short film alongside filmmaker Akinola Davies Jr that uses the subject of hair to explore the identities of Black women throughout the diaspora, titled This Hair Of Mine. Now, the hairstylist has launched a haircare brand for texture-rich hair under the same name with her friend and artist Remi Ajani.
Black hair has always been at the forefront of beauty trends and is constantly influencing society and fashion but there's only a handful of luxury haircare brands that cater to it. Harvey and Ajani are looking to change this. This Hair Of Mine (T.H.O.M) isn't only a beauty brand, it's a space of visibility and freedom of expression that will enliven the sacred connection between people and their hair.
The brand's ethos is centred around scalp health, and as such, its offering includes the brand's hero product, the Scalp Serum, £46, a multi-use treatment that will serve as the first step in your haircare routine. The two co-founders worked closely with world class chemists to establish a brand where science meets nature with products that are formulated blends of plant-based ingredients.
The serum contains pea peptides to stimulate hair follicle stem cell reservoir productivity, increase growth, and cell regeneration to prevent hair fall. It also contains boreal algae which oxygenates, detoxifies, and regenerates scalp skin, while the apple stem cells regulate inflammatory mediators, which reduces irritation and gives the scalp and instant soothing effect. The formula also contains a botanical blend of moringa, squalene, and baobab.
The brand has only announced the launch of the scalp serum at the time of writing. However, the website shows that there are two more products – a cleanser and hair mask – on the way, at the end of the year, with more products to follow in 2023. The scalp serum is available to buy exclusively from the This Hair Of Mine website.