3 Designers On The Most Meaningful Ways To Celebrate Juneteenth
"Keep educating ourselves and others on the history of racial injustice."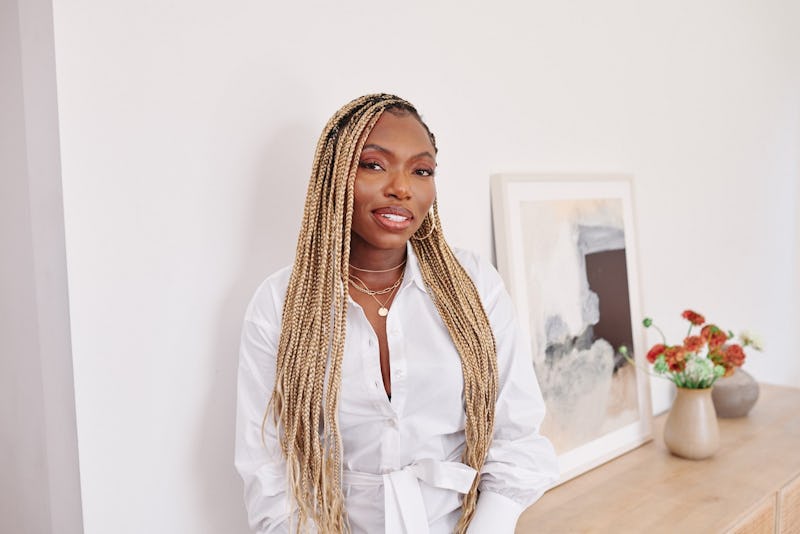 Juneteenth was always special to me, because it's the day my sister was born, bringing a renewed sense of joy and fulfillment to our family. But our parents always made sure we knew the historical significance, too. It represented the day in 1865 when the last group of enslaved people in Galveston, Texas finally learned they had been freed from the horrors of slavery, two years after the Emancipation Proclamation and the signing of the 13th Amendment.
While the nation celebrated July 4th with fireworks and cookouts and pool parties, our parents were quick to remind us that African-Americans were still enslaved in 1776 when the Declaration of Independence was approved.
Like Kwanzaa, Juneteenth seemed like a holiday only my relatives and friends celebrated. People outside these circles either had never heard of it or mocked us for honoring it. But my parents were emphatic about us acknowledging the day anyway. They refused to participate in a narrative that ignores our culture, erases our history, and denies us our humanity.
Now, the country is catching up. After the racial reckoning spurred by the killing of George Floyd, non-Black people finally felt compelled to address the ills of racism, a cancer embedded in every corner of our society.
Along with reading anti-racist literature, supporting Black-owned brands, decrying police violence, and embracing the Black Lives Matter movement, Americans were mentioning Juneteenth in popular conversation for the first time ever.
Companies were giving employees the day off, brands were changing their marketing to be Juneteenth-friendly, and activists were calling to make it a federal holiday. Fast-forward a year later and the Senate unanimously passed the Juneteenth National Independence Day Act on June 15, which then passed through the House of Representatives a day later (14 Republicans still voted against it). On Thursday, President Biden signed it into law surrounded by a group of Black people including the first Black Vice President Kamala Harris. Juneteenth is officially a national holiday.
It's a watershed moment in history and a joyous occasion, of course, but as someone who grew up seeing their culture shamed or ignored, the sudden transition leaves me feeling uneasy.
I'm old enough to remember when Usher's Juneteenth shirt (with July 4th crossed out) was considered controversial, now people are scouring the Internet for Juneteenth T-shirts to wear. My parents would delay our Juneteenth celebrations to the weekend or evening after a long day at the office; now my sister will always have the day off for her Juneteenth birthday.
What will become of Juneteenth when it's celebrated on a national scale? Will it be reduced to a marketing ploy? An excuse for a long weekend? And how do we reconcile this new holiday with the fact that so many of our demands have yet to be addressed: reparations, police brutality, voting rights, and even discussing race in the classroom?
Searching for answers, I turned to 3 Black designers and entrepreneurs marking the holiday with new collections and celebrations. Ahead, they open up about why Juneteenth is important to them and how people can celebrate the holiday in a meaningful way.
We only include products that have been independently selected by Bustle's editorial team. However, we may receive a portion of sales if you purchase a product through a link in this article.