This '90s-Era Hair Color Trend Is Making A Huge Comeback This Winter
Bella Hadid is already rocking it.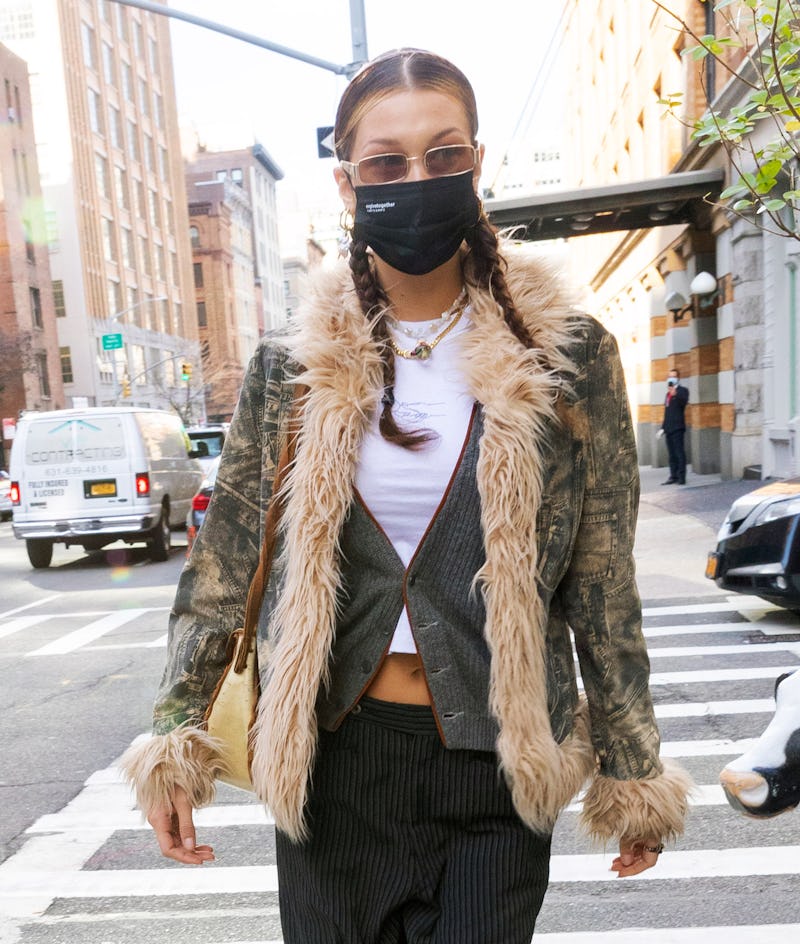 Gotham/GC Images/Getty Images
Perhaps you tried a pink hairdo this spring, or maybe you went with some baby bangs in the fall. But now, the colder weather is settling in, which calls for another occasion for change. To help inspire your next transformation, there are 10 winter 2021 hair color trends you can consider for your cold-weather mane — and they're all so good.
As you navigate the wide world of beauty questions — like should I go platinum or fire engine red — Bustle spoke with top hair experts to help pin down your look. Dove celebrity hairstylist Mark Townsend, celebrity (aka Beyonce's) hairstylist and brand owner Kim Kimble, stylists Clint Torres and Emily Cable from Nine Zero One salon, Olaplex ambassador and celebrity hairstylist Bianca Hillier, and Nina Rubel, master colorist and senior educator at Rob Peetoom Salon Williamsburg all revealed their takes on the must-try winter hair color trends.
From a summer 2020 hair color that's making a comeback to a 90's-style resurgence and this winter's take on fall's popular strawberry blonde hue (hint: It's gone full-on red), this season's hottest color trends are worth talking to your stylist about. Whichever route you decide to go, the good news is that they are all relatively low-maintenance.
If you need a little Pinterest board inspo to show your stylist, here are 10 winter 2021 hair color trends to mull over.