19 Physical Tolls You Didn't Realize Anxiety Can Take On Your Body
"Most people live with a mental health disorder for so long it becomes normalized."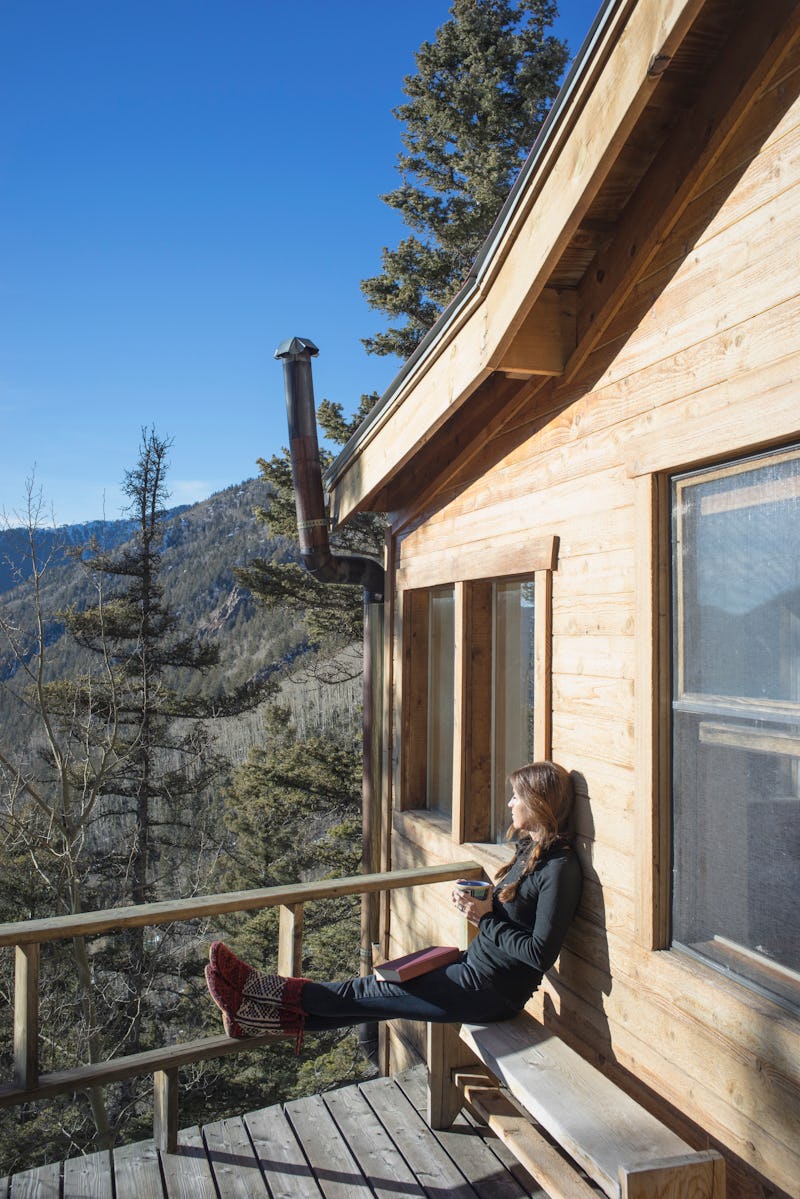 Alberto Guglielmi/Tetra images/Getty Images
Every day we learn more about the mind-body connection, and the physical manifestations of mental illnesses like anxiety. Anxiety disorders are the most common mental illness in the United States, and although they are treatable, only 36.9% of those with anxiety receive treatment, according to the Anxiety and Depression Association of America. Without treatment, anxiety can present itself in unusual ways in the body.
"Most people live with a mental health disorder for so long it becomes normalized to them. We tend to think of anxiety only as anxiety attacks and symptoms such as heart palpitations, shortness of breath, but not how it has been manifesting before that," Brandie Carlos, founder of Therapy for Latinx, tells Bustle.
"People that have chronic anxiety, that can't figure out how to manage over a long period of time, can start to have somatic symptoms," Danielle Forshee, Psy.D., tells Bustle. "What that means is that, they're starting to have physical manifestations of the anxiety. Their body is so stressed all the time, because of all the stress hormones that their brain is releasing from being anxious all the time, that their body starts to have negative effects."
When you're anxious, your brain and body release a flood of stress hormones to help you deal with the threat. "We are not meant to be in this charged state for extended periods of time, but chronic uncontrolled anxiety will elevate our stress hormones and cause significant strain to our body, resulting in physical consequences," Dr. Michael Richardson, M.D., a medical provider at OneMedical, tells Bustle.
These stress hormones cause negative physical effects. Here are 19 less obvious physical effects of anxiety.
Forshee says therapy is a very effective way to treat these physical symptoms because it teaches you how to manage the underlying anxiety at the root of the problem. Dr. Richardson also recommends identifying what might be driving your anxious feelings, and attempting self-care practices, like eating well and attempting to get eight hours of sleep a night.
"Rely on your primary care provider for help," Dr. Richardson adds. "They can connect you with mental health specialists, prescribe anti-anxiety medication, or be a listening ear to support you through this complicated time."
Experts:
Dr Julia Blank M.D.
Brandie Carlos
Elizabeth Cush L.C.P.C.
Danielle Forshee L.L.C.
Sarah Gray Psy.D.
Dr. Michael Richardson M.D.
Studies cited:
Gül, A. I., Özkırış, M., Aydin, R., Şimşek, G., & Saydam, L. (2015). Coexistence of anxiety sensitivity and psychiatric comorbidities in patients with chronic tinnitus. Neuropsychiatric disease and treatment, 11, 413–418. https://doi.org/10.2147/NDT.S77786
Liu, Y. Z., Wang, Y. X., & Jiang, C. L. (2017). Inflammation: The Common Pathway of Stress-Related Diseases. Frontiers in human neuroscience, 11, 316. https://doi.org/10.3389/fnhum.2017.00316
Wieckiewicz, M., Paradowska-Stolarz, A., & Wieckiewicz, W. (2014). Psychosocial aspects of bruxism: the most paramount factor influencing teeth grinding. BioMed research international, 2014, 469187. https://doi.org/10.1155/2014/469187
Zari, S., & Alrahmani, D. (2017). The association between stress and acne among female medical students in Jeddah, Saudi Arabia. Clinical, cosmetic and investigational dermatology, 10, 503–506. https://doi.org/10.2147/CCID.S148499
This article was originally published on