Here's Why You're Getting Déjà Vu All The Time, According To Experts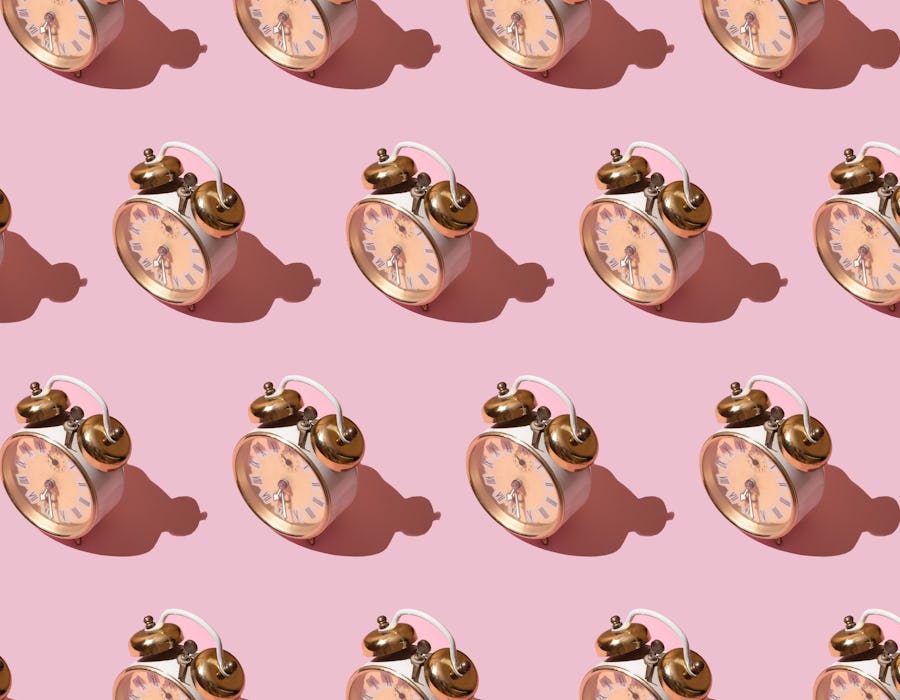 Yulia Reznikov/Moment/Getty Images
If you've ever found yourself in a situation or place that feels all too familiar, as if you've been there before, you're likely experiencing déjà vu. It can be a dreamlike, surreal feeling, especially if you know you've never been to that place in your life — and it's incredibly common.
In French, déjà vu literally means "already seen," even if you haven't already seen what you're seeing. It can feel like your mind is playing tricks on you — but of course, when it comes to all things related to the brain and brain function, it's far more complicated than that.
"Déjà vu occurs because the brain uses both a 'fast' process of immediate sensation and memory, and a 'slower' process to integrate past memories and present experiences," James Giordano Ph.D., professor of neurology at Georgetown University Medical Center, tells Bustle. "These processes involve a number of brain networks, including regions of the sensory cortex that function in sight, hearing, touch, smell, etc.; networks of the hippocampus and temporal lobe that function in memory; and areas of the limbic system and prefrontal cortex that function in decision-making." Coordinating these networks can be complicated, and sometimes they don't sync properly — and you feel as if you've had this exact conversation or experience before, even if it's totally new.
Here are seven reasons why you experience déjà vu, according to experts.
Experts:
James Giordano Ph.D. M.Phil
Leigh Winters M.A. M.S.
Studies cited:
Bartolomei, F., Barbeau, E. J., Nguyen, T., McGonigal, A., Régis, J., Chauvel, P., & Wendling, F. (2012). Rhinal-hippocampal interactions during déjà vu. Clinical neurophysiology : official journal of the International Federation of Clinical Neurophysiology, 123(3), 489–495. https://doi.org/10.1016/j.clinph.2011.08.012
O'Connor, A. R., & Moulin, C. J. (2013). Déjà vu experiences in healthy subjects are unrelated to laboratory tests of recollection and familiarity for word stimuli. Frontiers in psychology, 4, 881. https://doi.org/10.3389/fpsyg.2013.00881
Pešlová, E., Mareček, R., Shaw, D. J., Kašpárek, T., Pail, M., & Brázdil, M. (2018). Hippocampal involvement in nonpathological déjà vu: Subfield vulnerability rather than temporal lobe epilepsy equivalent. Brain and behavior, 8(7), e00996. https://doi.org/10.1002/brb3.996
This article was originally published on