A Therapist Reveals Signs You Could Be An Empath
#2: People think of you as a confidante.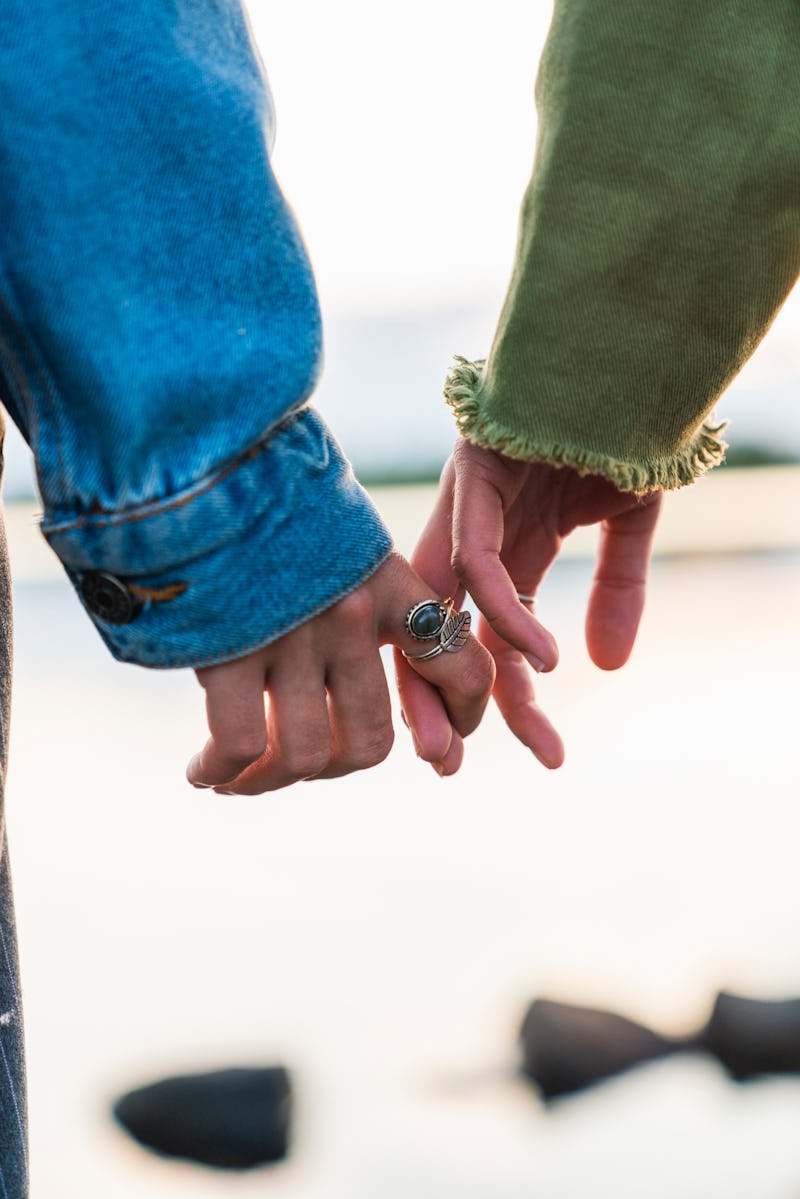 Westend61/Westend61/Getty Images
Contrary to what it might feel like sometimes, there are plenty of sensitive, kind people in the world. But if other people's emotions feel so intense that they're like your own, that might seem a bit beyond just being compassionate. If you ask psychologists about empaths, they might talk about a heightened sensitivity to other people's feels as a result of neural pathway quirks or traumas; others might conjure to mind psychic folk and mind readers. Whatever comes to your mind at the term, looking for signs that you might be an empath can help you better understand your tendency to say "yes" to every single request for help you've ever gotten, or to lie awake at night wide awake with the angst of someone you barely know.
"Identifying as an empath can be viewed on a spectrum," says psychotherapist Lillyana Morales, L.M.H.C. "For some people, this can look like being attuned to everyone or specific people around them, noticing shifts in energy or behavior, sensitivity to voice tones, or even taking on the feelings of another person. For other individuals who have been in environments that were filled with real or perceived threat and trauma, this can actually be a protective development. In these types of situations, not being aware of others' feelings, energy, tone, or facial expressions may have been dangerous."
Figuring out how to navigate being an empath can be a difficult journey — for example, how do you find your balance between compassion and boundaries? — but Morales says that the first step to figuring out how to cope is recognizing the role of empathy in your day-to-day interactions. "Take some time to acknowledge how your level of empathy affects your day-to-day life and functioning," she advises.
You might start that process by recognizing these seven signs that you could be an empath.
Even if you're an empath, you deserve to be vigilant about your boundaries. Just because you're sensitive doesn't mean you have to suffer. You are allowed to say no to others and say yes to caring for yourself.
Experts:
Lillyana Morales, L.M.H.C., psychotherapist
This article was originally published on