7 Big Myths About Supplements, Debunked By Experts
#1: If they're natural, they're good for you.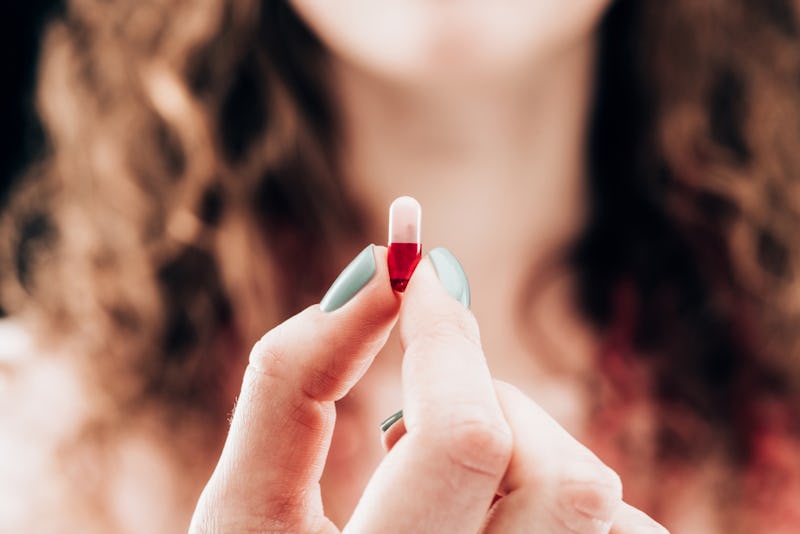 LightField Studios/Shutterstock
Since the days of those surprisingly delicious Flinstones gummies you might have taken as a kid, you've probably thought of vitamins as a way to stay healthy, right up there with brushing your teeth twice a day. But there are a number of misconceptions about supplements that have made their way into the wellness canon. What can they actually do for your health? Do they really work? And which ones should you be taking? Experts say that people often believe certain myths about vitamins and supplements that just aren't true at all.
When it comes to deciding what to take, it can be tempting to just hop on whatever is trending at the moment or take whatever your friends swear by. But this method doesn't take into consideration your specific lifestyle, health needs, and more. Instead, experts suggest talking to your doctor about what your body, specifically, could use a boost of, as well as doing quality research. Your doctor should know about supplements you're taking anyway, as they could interfere with any prescriptions you're on.
The more you know, the more empowered you are to make the right health decisions for you. Here are some common misconceptions about supplements, according to experts.
Experts:
Inna Lukyanovsky, PharmD
Brandi Cole, PharmD
Dr. Robert Segal, MD
Dr. Morton Tavel, MD
Study cited:
Chen, F., Du, M., Blumberg, J. B., Chui, K. K., Ruan, M., Rogers, G., . . . Zhang, F. F. (2019). Association Among Dietary Supplement Use, Nutrient Intake, and Mortality Among U.S. Adults. Annals of Internal Medicine, 170(9), 604. doi:10.7326/m18-2478
This article was originally published on