The 11 Best Lower Ab Exercises, According To Trainers
From leg raises to rolling planks.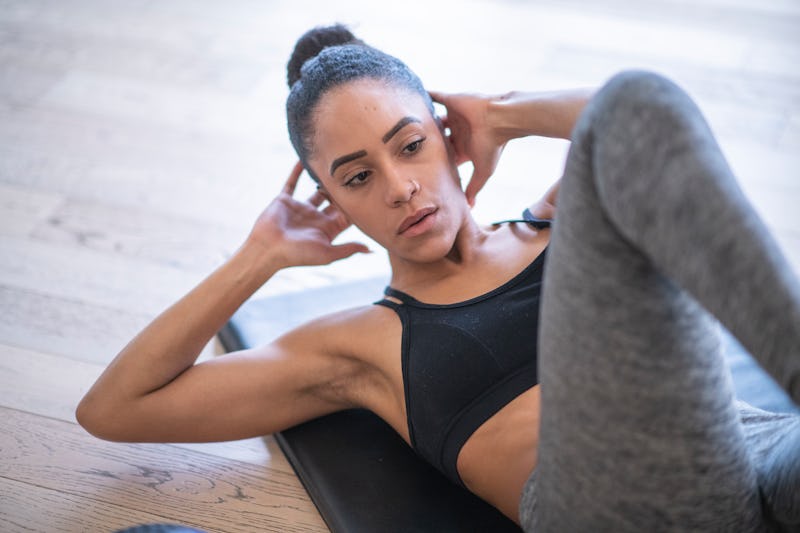 FatCamera/E+/Getty Images
You can do all the crunches and situps in the world and still not hit the bottom muscles of your core. The area is notoriously hard to target in the realm of abdominal-strengthening moves — which is why fitness trainers are revealing the best lower ab exercises that do the job.
When you incorporate these moves into your workout routine, your entire body reaps the benefits. "Having a strong core is key to body function," Stephanie Urbina, a women's fitness specialist, tells Bustle. That's especially the case if you're hunched over a computer for the majority of the day or regularly deal with back pain, she says. Having stronger abdominal muscles — lower abs included — contribute to improved posture and fewer lower back aches.
Keep in mind, though, that it's tough to single out specific areas of your core. "Studies have shown that we can't exactly isolate our lower abs," Gabby Sansosti, a coach at TONAL, the home fitness equipment brand, tells Bustle. The good news? You can up the burn in that area with the right moves — you'll just be engaging your upper abdominals as well, she explains. So you're really doing your entire core a favor.
Ready to give a few exercises a try? Read on below for the 11 best lower ab exercises trainers love.