Doctors Debunk 6 Common Myths About Birth Control & Fertility
No, you don't need to "take a break" from the Pill.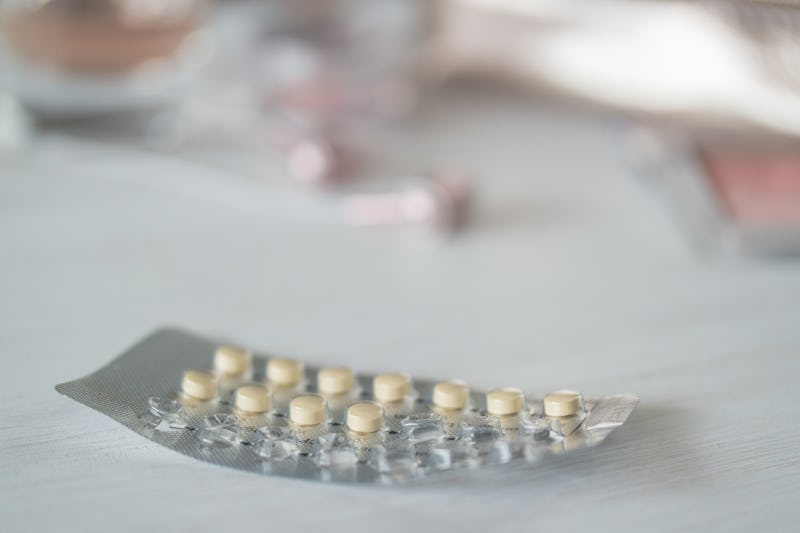 Lina Bruins / EyeEm/EyeEm/Getty Images
Let's be real: birth control is awesome, whether you opt for condoms, an intra-uterine device (IUD), an implant, a shot, the Pill, or something else. Being able to control your reproductive future and if, when, or how you get pregnant is kind of a big deal. But birth control also attracts misconceptions, particularly when it comes to fertility. If you've ever heard that being on hormonal contraception will decrease your ability to have a baby later, or that the Pill causes you to have blood clots when you get pregnant, you're hearing a birth control fertility myth.
Some of these myths are based on outdated information, others on fears that aren't founded in science. There are many out there, from worries about IUDs causing ectopic pregnancy after they're taken out (they don't) to the idea that the morning after pill only works if it's taken on the morning after (actually, some pills work for up to five days afterward — though you should still take it ASAP). If you have concerns about how your birth control method might affect your health and your ability to conceive in the future, always talk to your OB-GYN.
Here are six myths about birth control and fertility that doctors want to be debunked once and for all.
Experts:
Dr. Sherry Ross M.D.
Dr. Jonathan Schaffir M.D.
Studies cited:
Hatch, E. E., Hahn, K. A., Mikkelsen, E. M., Riis, A. H., Sorensen, H. T., Rothman, K. J., & Wise, L. A. (2015). Pre-gravid oral contraceptive use in relation to birth weight: a prospective cohort study. European journal of epidemiology, 30(11), 1199–1208. https://doi.org/10.1007/s10654-015-0053-2
Girum, T., & Wasie, A. (2018). Return of fertility after discontinuation of contraception: a systematic review and meta-analysis. Contraception and reproductive medicine, 3, 9. https://doi.org/10.1186/s40834-018-0064-y