Win Free Leggings (& More) At Bustle x Athleta's Earth Day Event
You're going to want to RSVP ASAP.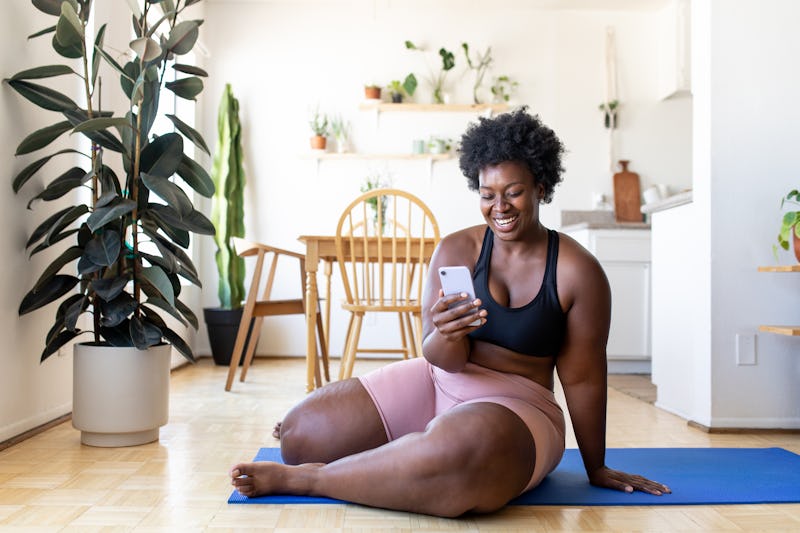 Getty Images/ Luis Alvarez
Though you appreciate the planet 365 days of the year, Earth Day is the ultimate occasion to show it some extra TLC. To help you do so, Bustle and Athleta have teamed up for Earth Day (Em)Power Hour, a virtual event that features notable brand founders who'll discuss all things sustainability. Oh, and there's a chance to win some leggings (cue heart-eye emoji).
Four brand leaders will be speaking on the panel, which will be live on Thursday, Apr. 22 from 5:00-5:45 p.m. PST / 8:00-8:45 p.m. EST, and attendees will gain insider intel on how everyone can drive more positive change for the planet. The powerhouses include Jana Henning, chief product officer at Athleta; Kat Nouri, founder of Stasher, a line of silicone-based reusable bags; Beatrice Dixon, founder and CEO of The Honey Pot Co., a feminine hygiene-slash-wellness brand; and Rebecca Papé, co-founder of thoughtfully-designed drinkware brand MiiR. The talk will be moderated by BDG's vice president of content strategy, Amanda Chan.
So, not only will you get insight from top mission-driven, female-owned brands, but 10 people will be selected at random from the list of attendees to win a whole lot of swoon-worthy swag. What's in the prize, you ask? A pair of Athleta's Ultimate tights, a limited-edition MiiR Earth month water bottle, four Stasher bags (one Go Bag, two Sandwich Bags, and one Pocket Bag), and a menstrual cup, Normal Wash, and normal wipes from The Honey Pot.
Sign up for the event on Athleta's events page here, and be sure not to miss this panel of changemakers (and the prizes).