10 People Share What Got Them Through Their Vaccine Side Effects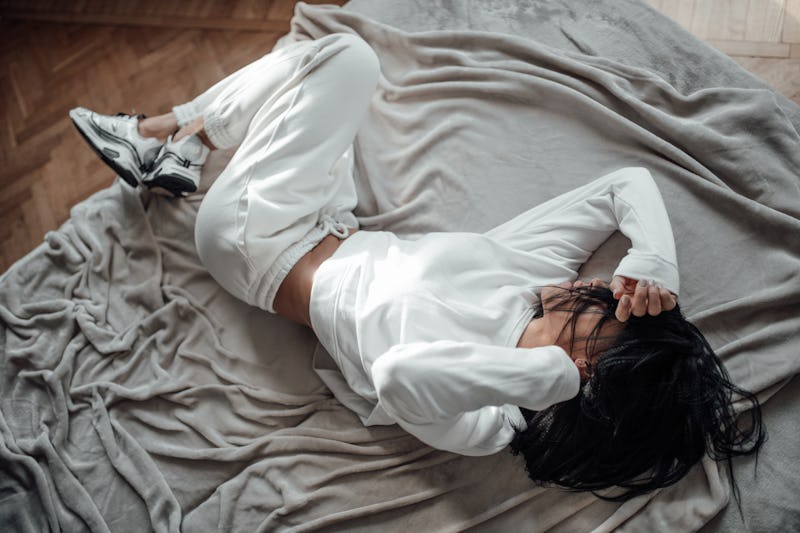 Ol'ga Efimova / EyeEm/EyeEm/Getty Images
With appointments for a COVID vaccine becoming the hottest tickets of 2021, getting the shot can feel like a lottery win in your arm. Until you start getting fevers, chills, and waves of crushing fatigue, of course. Experts say side effects of the COVID vaccines are to be expected, and aren't anything to worry about; they're signs that your immune system is kicking into gear, and learning how to fight COVID. But it can still be an exhausting two to three days. That's why people are trading tips on how to deal with their COVID vaccine side effects — like, the ones that actually helped them.
If you manage to escape side effects entirely, that doesn't mean your shot isn't working. None of the COVID vaccines currently being used in the U.S. cause universal adverse effects, according to the trial data published by the Food & Drug Administration (FDA), meaning that they don't cause side effects in everybody. Nobody knows why some people get side effects and others sail through; it may be something to do with immune systems, or just the luck of the draw. If you've had COVID before, you may be more vulnerable to aches and pains after a Pfizer vaccination, according to the ZOE COVID Symptom Study, but that's not confirmed by wider studies yet.
If you're wondering how to get through those slightly difficult 24 to 48 hours post shot, here are 10 women and non-binary people sharing their best tips.