10 People Share Their Top 10 Dating App Icks
Apparently, a single dead fish is one too many.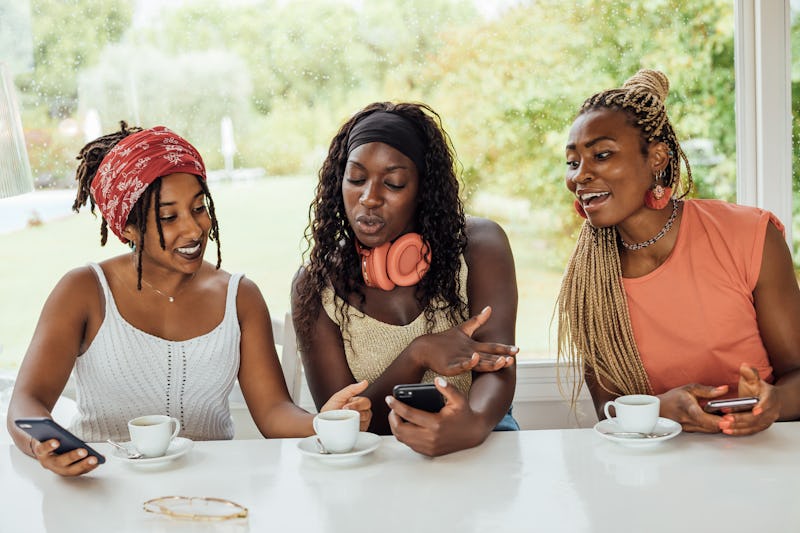 Shutterstock
After about a decade of using dating apps, it seems many people have had it when it comes to certain "icky" behaviors. Swiping through the same dating pool for years, especially if you've been single and lived in one location for a while, will no doubt have you racking up a list of dating app "icks". What is an "ick," you ask? Essentially, according to TikTok — on which there are over 244 million views under the phrase — an ick is a turn-off that you truly can't come back from. Whether it's being a lousy tipper at a restaurant or having bad hygiene habits, there are plenty of characteristics that can easily turn things sour — and straight into permanent icks. Just take it from online daters themselves.
Recently, Bustle conducted a poll on social media asking what people's top icks were when they're swiping on dating apps (you know, for science), and the responses were almost overwhelmingly instantaneous. Apparently, lots of people have very strong opinions when it comes to what others put in their bio, or the nature of the pictures on their profile… especially when that "nature" is deceased. All identities and sexual orientations were included under a large age range, so rest assured that this unofficial survey cast a wide net.
Whether you're putting together a Tinder bio for the first time or just want to see if other people are just as grossed out about toothpaste specks on every dude's bathroom mirror as you are, here are real people's top 10 dating app "icks".