28 Apps & Livestreams For Free At-Home Workouts
Including everything from yoga to boxing.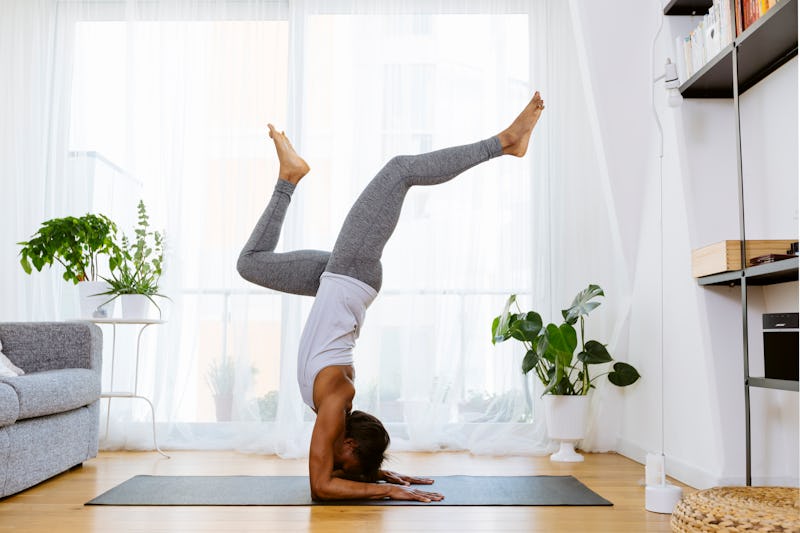 Westend61/Westend61/Getty Images
If you have a fitness routine at all, it likely involves actually leaving the house. But many exercise apps, gyms, and studios responded to COVID-19 with free online workouts, including livestream fitness classes and app trials you can use to exercise from the comfort of your home while social distancing.
"As you break out of your normal routine and spend more time at home, you also might find that you're moving less and sitting more than you're used to, causing added physical tension in your body," says Paul Javid, CEO of yoga, fitness, and mindfulness platform Alo Moves. "Movement and exercise in general are so important to help keep your energy levels up, keep you focused and productive, and boost your mood." He adds that exercising can also keep you tethered to a semblance of a routine while you're stuck at home indefinitely.
Gyms or workout classes can be a huge source of community for people, and losing access to that is tough. But social distancing does not mean social isolation, clinical psychologist L. Kevin Chapman, Ph.D. tells Bustle. "Being alone is not necessarily the same as being lonely, since we have the capacity to connect with others in the face of social distancing." You can help maintain the social connections you get in your regular workout class with these 28 fitness communities that are opening their virtual doors for free.
This article was originally published on